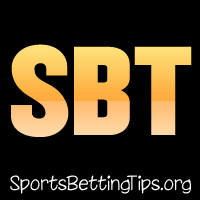 Follow @SBTSportBetting
It was an 0-1 night to end October after an absolutely scintillating performance from Derrick Rose. He was fighint back tears at the end and that's understandable as it was an absolutely sensational performance from him. He set a career high record of 50 points and it was absolutely classic. One of those bets where it sucks hard to lose but man – you almost don't mind it.
Sorry about the delay in tips today. One of those days where time just gets away from me. Work wise the end of the month/beginning of the month is always an insane time for me.
A lot of good action last night in the NBA. We saw a couple of games go to overtime. The Brooklyn Nets scraped a victory over the Detroit Pistons 120-119. Griffin did what he could there but it wasn't enough for the Pistons.
The Bulls will feel hard done by as they couldn't get it done at home. The Nuggets won 108-107. LeBron and his Lakers held off a big 4th quarter by the Mavericks to squeak a victory 114-113.
76ers vs Clippers Betting Tips:
The Philadelphia 76ers already have a pretty strong home/road split going with exactly 4 wins at home and 4 losses on the road.
I think that's going to be a big factor in this game tonight and they'll relish it. The thing is it looks worse than it is – losses to the Raptors, Bucks and Celtics on the road? That's nothing. That's expected. Sure they got blown out in all three of those games but still very tough battles.
They've been excellent at home and I think knowing their road results they'll go into this one wanting the result that much more.
The LA Clippers are no pushover but they are coming off a very poor game where they turned over the ball 24 times. That's going to weight heavy on them tonight and the 76ers don't turn the ball over a lot.
Simmons and Fitz are going to be killing it with the rebounds tonight and I believe every team the Clips have beaten so far are below .500.
I like the 76ers to continue their perfect home form with a solid win. They're not the best at covering the spread but I'll take them to do so tonight. 76ers -5.5.
Pelicans vs Blazers Betting Tips:
I took the Blazers last time out against the Rockets and I'm feeling good about backing them again tonight even though it's a big 8 point spread.
This is a team that stood up against the Lakers debut of LeBron James and whipped them 128-119. They took down the Spurs with ease at home too.
Every single player is performing well while the Pelicans are struggling. They've lost 3 in a row after a good start and you see that confidence fading. Their defense can't do a thing to stop the points coming in despite the fact their offense has put in over 100 every game this season.
Blazers will also be motivated after that payoff sweep and I just see this one going Blazers way. Blazers -8.
Sorry again about the lateness of these picks.
Follow @SBTSportBetting