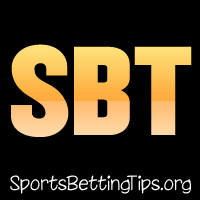 Welcome to the Sports Betting Tips for November 20th, 2014. Let's get right to it.
UFC Fight Night 57: Bobby Green vs Edson Barboza
This Saturday, November 22nd, sees UFC Fight Night 57 headlined by Frankie Edgar vs Cub Swanson in a Featherweight clash.
We'll be looking at the Bobby Green vs Edson Barboza fight though right now, with a betting tip in that one.
Bobby Green was on social networking the other night complaining about feeling tired, and suggesting retirement after this fight. Now you might laugh it off as just pre-fight mind games, but when you look into it a bit further you see there is fire behind that smoke.
Fight wise, Green has fought 28 fights in 6 years. That's um – a lot. And we're sure there are numerous other fighting events he has been in that are undocumented. Sure he has a ridiculous record – unbeaten in UFC, only 1 tight loss since joining Strikeforce and UFC, and has been solid – but we can see where he is drained and that the pressure could be getting to him.
He's going through a weight cut as they all are right now and we wouldn't be surprised if he misses weight for the event.
Furthermore – he has personal issues within his family – one of his brothers was killed recently, while another shot. That's going to weigh on him and disrupt his training camp.
Much like we bet against a cancer survivor the other week, we're going to bet against Green and his hardships.
Bet: Edson Barboza to win. You can get -120 odds, the best available at the moment from looking everywhere, at https://www.Bovada.lv.
F1 Betting Tips:
It's time for the Abu Dhapi Grand Prix. We've had two great winning weeks in the last two F1 Grand Prix, and we hope to add to that with the Abu Dhabi Grand Prix, the final circuit on F1 for the season.
Here's what we're going with:
Podium Finish: We're betting Vettel at 3/1. This circuit is very similar to Montreal where Red Bull dominated at, picking up 1st and 3rd. Vettel also has an excellent finishing record here and we like him for the podium.
Top 6 Finish: We're going to go with Magussen at 2/1. We feel that's a solid bet – we've liked what McLaren have been bringing lately.
Points Finish: Not big value, but going with Vergne 5/6 based on process of elimination. Just can't see Sauber and Lotus getting near the points.
We had another great winning week last week with the Brazilian Grand Prix.
Our big bet was on Nico Rosberg winning it and he did just that. A healthy 9/4 price made for a good cash.
We also had Massa to finish in the Top 3 and he did just that coming in 3rd. Finally, we had Button to finish in the top 6 and he came in 4th.
A nice 3 for 3 and we hope for more of that as we wrap up the F1 season with maximum profitability.
This is the last race and it's the Abu Dhabi Grand Prix. It's a similar circuit to Montreal, and is relatively new having started up in 2009. Sebastian Vettel is the star of it with 3 wins out of the 5 races that have taken place here.
The other two winners are Kimi Raikkonen and Lewis Hamilton. In 2011 Vettel punctured his tyre on the first lap and retired which was unfortunate.
Let's see what we can do betting tips wise to rack up the wins yet again:
Abu Dhabi GP Podium Finish Betting Tips:
We will be going with the one, the only Sebastian Vettel.
A handy price at 3/1, he's obviously got the experience here. I mean 3 wins out of 5 races, and the 2 races where he didn't win were really due to mechanical issues.
Now obviously this is a whole new season – but we should note that this course is fairly similar to Montreal, a race where who won it again? Oh yeah – Red Bull. Red Bull dominated that one coming 1st and 3rd.
We'll be going with Vettel to continue his excellent track record here.
Abu Dhabi GP Top 6 Finish Betting Tips:
We're going to go with Magnussen at 2/1.
We've been really impressed with McLaren lately. In preparation for their move to Honda in 2015 we're seeing a lot of updates to every race which is going to make next season interesting.
Jenson expects them to put the car up near Williams in terms of performance – and if they can do that, then it makes this Top 6 finish a banker.
Abu Dhabi GP Points Finish Betting Tips:
Not the best odds – but have to go with Vergne at 5/6. I mean come on – there's a lot that has to happen for Sauber and Lotus to sneak into the points. Kvyat just hasn't been impressive. Since that ban he got he's really dropped in form and just looks to want to see the season out. We'll be taking Vergne at 5/6.
LPGA Betting Tips:
We're only doing one set of golf betting tips this week, and it's for the CME Group Tour Championship.
Here's what we're tipping:
Shanshan Feng To Win: 10/1 odds on Feng, and we shall take her outright to win. E/W could have value but it'd be razor thin – we prefer outright. Coming off the playoff Feng is in hot form, and the 4 round course suits her. She also has a great history on this course.
So Yen Ryu E/W: Going with E/W at 12/1 on Ryu. It's tight but her finishing has been solid as of late, and she did well here last time out.