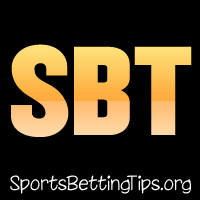 Follow @SBTSportBetting
Thanks for making me look like a fool Memphis.
My gosh that was brutal. Beyond brutal. Absolutely atrocious game by the Grizzlies in what was a perfectly winnable game for them. Any time they looked at cutting the lead down the Warriors would just pull it back up again. It was all based on a huge 26-4 run by the Warriors.
Even with Draymond Green out for a bit the Grizzlies couldn't get it going. Then he came back in and they went on a 14-4 run to give themselves a 23 point lead.
Absolutely brutal. Solid performance by the Warriors defense of course and they have been stepping up but this was a big loss for the Grizzlies.
Gutting. The only bright spot yesterday was I initially was going to have two tips as I was going to take the Blazers and then decided against it. So then when I heard that Damian Lillard was out I was breathing a sigh of relief ha.
It's Wednesday, November 20th and we've got a busy day with 11 games.
Let's see if we can perform better than the Grizzlies. Man. That was so bad.
Raptors vs Magic Betting Tips:
These two teams played earlier this season. That was 3 weeks ago as the Raptors won 104-95. Magic were competitive in that game but the Raptors were able to get both halves off to a great start and never looked back. Nikola Vucevic had a tough game thta time although he is coming in here hot.
However I think the Raps can neutralize him again. I've watched every Raps game this season and you can see how they perform at home. There's something about the team at home where they just want to do it for the fans that supported them.
They had a decent enough road trip and returned home to Toronto where they blew the Hornets away and I see a similar performance. Raptors come into this one with some great shooting going on – they just have that confidence that I love to see.Fred VanVleet is really standing out too right now.
This is a team that is just clicking on all cylinders at the moment and I like them to continue their perfect home record against Orlando.
https://www.Bovada.lvRaptors -4.5
Jazz vs Timberwolves Betting Tips:
These two teams just played on Monday. The Timberwolves had to rally with a big 36-24 4th quarter to win the game 112-102.
I don't see that happening again.
Jazz had their issues that game that I don't think we will see again. It was a weird game where I don't think I can give credit to the Timberwovles defense. The Jazz were just off and were getting impatient with the plays they were making. They were frustrated and complacent.
They'll learn from that. It's fresh in their minds. Timberwolves are missing Andrew Wiggins again it looks like which is nice and of course the Jazz have Dante Exum in. He'll bet better tonight I am sure as it was just to ease him in on the last game.
I like Jazz to take this game
https://www.Bovada.lvJazz -2.5
Follow @SBTSportBetting