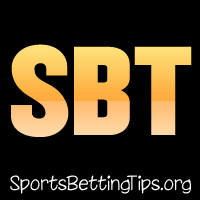 Follow @SBTSportBetting
It's Thanksgiving Eve and that means we have a busy NBA schedule with 13 games on the board. The NBA will then take Thursday off before going full throttle on Black Friday with 14 games. Hopefully the sportsbooks will give us some Black Friday deals like Raptors -1 against the Wizards or something.
We lost our unanimous pick of the Blazers -8 against the Knicks as the Blazers only won by 4. Always risky taking those points on the road but we thought the Knicks would fall off as the game goes on as they often do. Unfortunately Knicks had an excellent game and were able to hang with the Blazers although Portland deservedly won.
Anyway like I said – a very busy game today. The Pelicans and 76ers both on 3 game winning streaks and one has to come to an end as they meet tonight. Knicks on a 2nd leg of a B2B in Boston of all places. Brutal. Warriors on a three game losing streak – there's a sentence we rarely type – and hope to put that to an end against the Oklahoma City Thunder.
Let's get to it:
Knicks vs Celtics Betting Tips:
I knew I was going to take the Celtics before even seeing the point spread. And even though it's a massive 14 points I still feel like I've got to take it.
Celtics just have to absolutely smash the Knicks. Knicks will be tired after playing that game last night. The Boston Celtics are seriously struggling at the moment but they are still a very solid home team – not counting that Jazz game.
They'll want to bounce back strong after that one and at home. Throw in a break right after this one for Thanksgiving? I like it. Knicks shouldn't be able to handle the Celtics tonight.
https://www.Bovada.lvCeltics -14
Mavericks vs Nets Betting Tips:
The Mavs had a bad game against the Grizzlies but there is still growing pains in that squad as they change things around in regard to who is starting.
This is a strong team who have a lot of great chemistry and although they're missing some players, the Nets losing Caris LeVert is a much bigger blow. You can tell they're not really finding their rhythm without him right now.
Nets are on the 2nd leg of a B2B and have struggled at that so far this season. Mavs are at home where they have racked up 4 wins in a row and they will want to get back onto that winning feeling.
https://www.Bovada.lvMavs -5.5
Lakers vs Cavaliers Betting Tips:
I said to Vin a few days ago that it didn't matter who was on the court in the Heat vs Lakers game – LeBron James was going to go off and have an absolute field day. He'd be motivated as all hell and it'd just be one of those games.
I gotta go with the same deal here.
LeBron is just that type of player where in a game like this nothing matters.
It's a massive point spread but I still think they cover. When the Heat played the Cavs following his move there, Heat won 118-90 in that game with LeBron putting up 38 points. I see a similar result tonight.
https://www.Bovada.lvLakers -9.5
Follow @SBTSportBetting