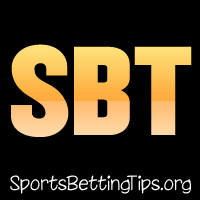 Follow @SBTSportBetting


[Get Exclusive Tips on our Patreon, Ad-Free
]
It's Sunday, and we've got a great day of sports ahead of us.
We've got lots of NFL action going on as per usual. A lot of big games today. Can the Lions continue their winning ways against the Oakland Raiders? Tony Romo and the Dallas Cowboys need to win every game most likely to make the playoffs – will they start that today against the Dolphins?
And of course the 49ers vs the Seahawks. It wasn't too long ago that either of these teams were pretty much a given for the Super Bowl – and now both are struggling big time. The Seahawks are the most interesting because they continue to be favourites week in, week out yet have a 4-5 record and really don't look good.
On the NHL front there's 4 games with the Islanders vs the Canadiens in an interesting game. NBA starts at 3:30pm EST with Raptors vs Clippers. And we have CFL games too – with the winners meeting in the Grey Cup. We also have the final rounds of the golf.
As if that wasn't enough – WWE Survivor Series is tonight. What a great day for sports! Let's get to the betting tips for today:
NFL Betting Tips:
We already covered the early game tips yesterday – see the sidebar for those. So let's just go with the late ones today.
Chiefs +3: The Chiefs come into this one on the back of 3 solid wins. They've beaten the Broncos in Denver, the Lions and the Steelers. San Diego – well they had a bye week where they've had time to try and figure out why they are slumping. This is a bit of an iffy one due to the bye week and the fact that the Chargers have had a brutal schedule. The Chargers could come out fired up – but it's hard to ignore the Chiefs defense in recent weeks and we have to take them for the win and to cover the point spread.
Vikings -1: I really hate betting against the Packers due to the quality we know they have. Honestly I wouldn't be surprised to lose this one. But whatever. Vikings, along with Adrian Peterson now have a passing game with Stefon Diggs. Packers look absolutely dreadful. They kept getting handed gifts in the Lions game and couldn't take it. We have to go with Vikings here.
49ers +12.5: Seahawks still struggling hard and 9ers looking better with Kaepernick out. I don't want to say the dude was a cancer or anything like that – but based on what I saw last week I like the 49ers to keep this one close.
Bengals +5: It's possible that the Bengals are going to spontaneously combust. Coming off their bye week they looked absolutely terrible against the Texans. If anything it was a case of coming out too confident and that hurting them. I'm willing to roll the rice with them this week.
WWE Survivor Series Betting Tips:
As a reminder you can bet WWE at 888 (Americans try BetOnline).
We see some slight value on Paige +275 and she is worth half a unit value bet. WWE seem to have a thing with their title belts – which they don't really value – where they put it on the wrestler who they are currently getting behind in a new angle. That's Paige – who recently turned heel. Honestly after that promo on RAW it'd be crazy for WWE to take the title off Charlotte – but this one is worth a small bet.
You have to like Tyler Breeze at -150 in his match versus Dolph Ziggler. Ziggler can afford the loss. Breeze probably should be winning this via outside interference or similar dubious ways. Big mistake for him to lose here.
Dean Ambrose is +200 to bet Roman Reigns and the rumour is WWE may be thinking in that regard. Honestly I can't see it. I honestly think Reigns will win. The value for him isn't really there though so you may want to consider half a unit bet on Ambrose. Based on the rumours for the last little while – he seems a good bet at that price.
You can bet the WWE at 888 (Americans try BetOnline).
Follow @SBTSportBetting