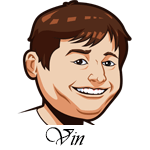 Follow @SBTSportBetting


[Get Exclusive Tips on our Patreon, Ad-Free
]
This league can be quite frustrating because I'm not sure the injury report means anything. Questionable, probable, and doubtful all seem to mean the same thing lately. I know that none of them are 100% one way or the other, but it certainly seems like these things are hard to believe in.
I found this old Reddit post about it and this is what the designations are meant to reflect:
Out = 0%
Doubtful = <25% Questionable = 25%-75% Probable = >75%
Last season this is what they really meant and are closer to what I go with:
Out = 0%
Doubtful = 6%
Questionable = 53%
Probable = 92%
However, not everyone seems to even follow that. For instance, you had Miami in the playoffs last year who listed 30 players as questionable and 29 of them ended up playing. The Lakers have also been doing this for years with LeBron and AD. The Spurs too. Lately it feels to me like the rest of the league has begun to follow suit.
Injuries are a big part of my betting process so I'm going to have to rethink a bit how I go forward as it seems to me that these things simply aren't reliable right now.
For right now, I'm only going with games where I am sure who is in there. Player props have been well to us early in the season though so I will be leaning on those a bit more as well.
Five tips for tonight on Patreon, three are below.
We are now posting some of our betting tips exclusively on
Patreon
, as well as posting exclusive betting tips there. Here is what you get by supporting us on Patreon:
Exclusive betting tips. Not just the tips omitted from these posts, but Graeme will have bets on every World Cup game.
Ad-free experience.
Priority e-mails; receive the e-mails as soon as the tips are posted rather than hours later.
Feeling good about supporting two guys who have worked their butts off writing sports tips on here for free for over 10 years. We promise only to spend it on beer and wings at our local sports bars!
Bet Horse Racing - +£21,565.98 profit on £25/pt staking. Click for more details.
(Advertisement but we have tested it out and have been quite impressed with it)
Dallas Mavericks at Boston Celtics Betting Tips:
I said before I like to pick my spots with Luka and the Mavericks and this looks like a good one. This one is in primetime on national television and the Mavs had two days rest before this game and will have two more days after it.
Over the last two seasons Luka has averaged 31.5 points, 8.8 rebounds and 6.5 assists in the four games against the Celtics. In games where he's played with two days rest, Luka has averaged 34.3 points, 8.7 rebounds, and 8.3 assists.
The Celtics have been great this year and very well could win this game, but they are a bottom-10 defense right now and Luka is in a great spot.
Luka Doncic Over 47.5 Points/Rebounds/Assists
Bet Horse Racing - +£21,565.98 profit on £25/pt staking. Click for more details.
(Advertisement but we have tested it out and have been quite impressed with it)
Indiana Pacers at Minnesota Timberwolves Betting Tips:


Bet Horse Racing - +£21,565.98 profit on £25/pt staking. Click for more details.
(Advertisement but we have tested it out and have been quite impressed with it)
Chicago Bulls at Milwaukee Bucks Betting Tips:
The Bucks have absolutely owned the Bulls over the last few years with the Bulls having just one win in the past three seasons. Overall, they have completely dominated the Central Division so it's not like they are alone here.
The Bulls are a complete mess right now. Lonzo Ball is out and Zach LaVine is getting benched. While the Bucks are starting to look like the world beaters we saw earlier this season. Giannis is getting healthier and I think he has a great one here. He has averaged 26.7 points, 12.9 rebounds and 6.3 assists over his past seven games against them, and that includes an 18/9/7 line in just 24 minutes last season.
Milwaukee has been great as a home favorite this year and they should continue their reign of dominance over their division opponents here.
Bucks -6.5


Portland Trail Blazers at Cleveland Cavaliers Betting Tips:


Los Angeles Clippers at Golden State Warriors Betting Tips:
The Clippers will be without Paul George and Kawhi Leonard here. (I double and triple checked this.) This is a team that is really used to playing without them, but it won't be easy here.
Steph Curry is playing at an MVP level right now and really proved it in the last game as he sat out and the team lost 128-83. He'll be back rested here and I think this could be another big one. He has been awesome all year and really dominated the Clippers a year ago, scoring 33+ in three of four games.
The Clippers got the win last time out against Utah without Paul George. Typically we see that kind of performance from a team without their star in the first game, but then it wears off the longer they are without him.
There is a lot of sky is falling talk with the Warriors right now, but I'm not buying it. They are 5-2 in their last seven with Steph in the lineup and 5-3 ATS as a home favorite.
Warriors -9


Follow @SBTSportBetting