November 24th, 2014 Betting Tips: Southampton, Bills, NHL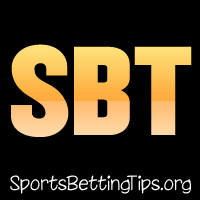 By
Posted:
November 24, 2014
Well, it's the 24th of November, nearing the end of the month, and our NFL tipper is feeling smug, as he called the bookies going for the trap play on the Seahawks, and he also favored taking the points on the Rams. The 5 points helped us over the line with the Rams, and we haven't stopped hearing about it.
Our NHL tipper was feeling more than annoyed with the Rangers getting that late goal to make it 5-0. However, although not an official tip, he did get the Canucks over Chiacgo for a nice win at generous odds.
As for our NBA tipper, well, the Nuggets got the job done on the -1.5 line, but it took them overtime to do it. Needless to say, he had a huge sweat on, but in the end the scoreline ended up reasonably comfortable. His sweating didn't stop there, with Portland covering the 5 points spread but a whole 1 point. But he's not stopped reminding us that it doesn't matter if you cover by 1 or 100, as long as you cover. Of course, he's right. So it was a great day for the tipping team as we only had one losing tip out of a reasonably busy Sunday.
We're sure the 24 of November will be just as good, if not better, than the 23rd. So let's get onto the free sports betting tips.
NFL Betting Tips for November 24rd:
Jets vs Bills:
The Buffalo Bills have had some week, haven't they? This should have been a week off for them, but instead they get to play this rescheduled game against the Jets away from Orchard Park in Detroit. What dose that mean? Well, first off, the struggling Bills no longer have home field advantage. Second of all, Buffalo have had an interrupted preparation for this. As for the Jets, Michael Vick comes in for Geno Smith, which might be the change the Jets need. It's going to be tight, but we like the Jets getting the points here. In fact, we can see a Jets win, but we'll take the points just in case. New York Jets +2.5 is our play here.
English Premier League Tip
Aston Villa vs Southampton
It wasn't too long ago that this would be a gimme for Aston Villa, but how time changes things. We're looking at a Southampton team sitting second in the league and who have been playing great football for the past year or so, even having lost some of last season's key players.
Aston Villa started the season well, but have petered off a bit, and the late loss to Tottenham a couple of weeks ago sums up how things are going for the men from the Midlands. Six defeats in the last seven (with the other being a draw) does not instil confidence either. Add in the fact that they are going to be playing with a makeshift defense and it looks bad for Paul Lambert's men.
11 wins out of 12 for Koeman's boys, and only 5 goals conceded? We think it's safe to say the 3 points are heading back down south, and there's a spot of value to be had in the visitors, simply because Villa have been so bad as of late.
NHL Betting Tip for November 17th, 2014:
One tip from our NHL tipper again tonight, and he loves the Pittsburgh Penguins against the struggling Boston Bruins. It's a tale of two offenses, with the Bruins struggling in front of goal, while the Penguins are smashing them in for fun.
While history would suggest a win for Boston, these things have to be taken with a pinch of salt. Forget the history, and get on the Penguins at what is simply too big a price for one of the most exciting teams in the competition.
#1 Sportsbook Online for Americans

Good deposit bonus, lot of unique bets & props. Excellent mobile & live betting.