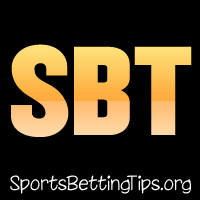 Follow @SBTSportBetting


[Get Exclusive Tips on our Patreon, Ad-Free
]
It's Friday evening here at the SBT offices and we apologize for the delay in posting tips today.
We were busy most of the day trying to get Wrestlemania tickets – which really shouldn't be something that causes us to be "busy" but then we didn't factor in how much Ticketmaster would suck.
It seems like the only tickets they put on sale initially were the "limited viewing" ones. We kept trying and trying as we wanted really good tickets and what happened?
They blocked us.
3 of us trying to buy tickets with the same IP address. So their awesome system decided we were a bot and blocked our office IP address.
Thought hey no problem – just call up customer service and all good right? Nope. They told us nothing they can do and we have to wait 24 hours before being unblocked.
Its' 2015 ffs. I even said look at my ticket purchasing history you can see I'm not a scalper or a bot and you can see a few WWE events in there.
Nope nothing they could do.
Ridiculous.
Was able to use another IP address of course – but still don't have any tickets! I honestly think they have released only the limited viewing ones right now hoping people get desperate.
Anyway enough about that let's get onto todays betting tips:
NHL Betting Tips:
The first one that catches our eyes tonight is Away Teams -1.5.
This means that we take all the goals from the away teams, and all of the goals from the home teams and compare them against each other. So at the end of the night we add them up and let's say it's Home Teams 18-20 Away Teams. Well the Away Teams won. We still have to take the handicap off though. However if we do that it's 18-18.5 and so the away teams still win.
4 of the 5 road teams are favourites tonight. The only spot where that isn't the case is the Blue Jackets on the road against the Ducks and honestly – they could win that one.
We have the Blackhawks going up against the Devils, the Dallas Stars visiting Carolina, the Red Wings vs the woeful Leafs, the Rangers at Colorado, the Pittsburgh Penguins in Edmonton and finally the Blue Jackets as mentioned.
We're hoping for a lot of disappointed fans tonight with the road teams all dominating.
NBA Betting Tips:
We're going to go with Wizards +1.5 against the Boston Celtics. Washington have been playing some good ball and Bradley Beal is really leading the team. They've been looking very solid so far and should really be able to not just match but defeat the Boston Celtics.
We're also on the Atlanta Hawks -3 who have a perfect road record, going up against the 0-4 New Orleans Pelicans. Pelicans are looking horrible this season – it's going to take time for Gentry's new style to change things there. They'll be solid eventually – but for now we'll take the Hawks to pick them off.
Follow @SBTSportBetting