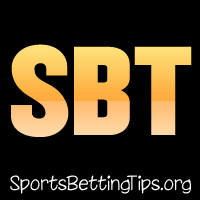 Follow @SBTSportBetting
It was a hell of a rollercoaster last night, but unfortunately it crashed right at the end.
We had the Lakers -7 against the Chicago Bulls. Lakers went in at the half down 65-48. 17 points. I wasn't too concerned and it was a prime live betting opportunity. Both due to the skills of both teams and of course one LeBron James. Then you just have the 2nd half stats of both teams.
As expected Lakers came back in a big way and took a big lead in the 4th. Unfortunately then they were happy to ride it out, and variance stepped up and the Bulls ended up covering. It was 118-112 for a 6 point win and we had Lakers -7. Tough one.
The Celtics continued their winning ways and made it 5 in a row with a win over the Cavs. Pacers vs Bobcats was a nice tight game that needed OT to resolve it with 4 swingy quarters.
November 6th is a busy night in the NBA with nine games going on. Game of the night has to be Bucks vs Clippers. That should be a cracker. Raptors look to bounce back against the Kings.
Let's get to it:
Bulls vs Hawks Betting Tips:
I think you'll have two tired teams playing tonight and two slightly demotivated teams.
One thing we have learned from the Bulls is that they don't learn from complacency. For a lot of teams you'd look at last nights performance and think they'll right the ship tonight. But I don't see that being the case. They are yet to prove this season that they have that in them quite frankly.
This will be their second back to back of the season. Last time they played a B2B they lost 108-84 to the Raptors on the second leg of it. Granted it's the Raptors but I just felt they looked sluggish out there and we'll see that again tonight.
Hawks were fired up last night it looked like due to the John Collins situation. They did have the return of Trae Young to spur them on but I think they'll be a bit more weary tonight. It required a big performance last night and a couple of guys setting career records for scoring just to get that win.
The only concern is that Zach LaVine ran roughshod over the Hawks last year. They had trouble dealing with him but I don't think that is enough.
Under 221.5pts
Kings vs Raptors Betting Tips:
Raptors were a pretty solid bounce back team last year. We've only seen them demonstrate their bounce back abilities once this season so far but they passed with flying colours as they dominated the Chicago Bulls. They bounced back 71.9% of the time last season which was the 4th best in the NBA.
The Kings come into this on a nice two game winning run after a rocky start to the season but this is a big step up. Yeah the Jazz win was nice but I mean the Knicks are the Knicks.
Some theory is that the visit to India was the reason for the slow start for Sacramento. Not sure that is the case though but I guess we'll find out tonight.
Either way I like the Raptors to bounce back strong here.
Raptors -7.5
Follow @SBTSportBetting