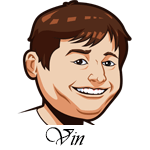 Follow @SBTSportBetting
A very nice match-up this week on Thursday Night Football as the first place Kansas City Chiefs take on the Oakland Raiders in an AFC West battle.
The Raiders were expected to play a bit better this year as they were a trendy pick behind quarterback Derek Carr and the outstanding receiving squad. The addition of Marshawn Lynch helped to shore up the run game and things were supposed to be great. Thus far, they haven't been. The big problem has probably been the offense that hasn't been as explosive as most were expecting. They are averaging only 278 total yards per game and under 200 in the passing game which has held them to just 20 points per game. That wasn't what anyone was expecting from them as they were a trendy pick to win the AFC West.
The Chiefs have been the big surprise of the young season as they have simply been awesome. The running game has been amazing thanks to the work of young Kareem Hunt. We saw him go off in the first game of the season against New England and he hasn't stopped since. The defense has been uncharacteristically uneven thus far as they have gave up huge totals on the ground in every game. They have won though and they currently sit at 5-1.
Notable Upcoming Bets:
NFL Betting Tips:
This feels like one of those games that seems very obvious, but goes the other way. The Raiders have lost four straight, including some to some very bad teams while the Chiefs have been beating up on everyone. It seems a little too easy, doesn't it?
We know that the Chiefs aren't this good. They've had a somewhat favorable schedule and gotten some big performances from key players. We also know that the Raiders can't be this bad. I feel like the Chiefs are poised for a letdown, especially after that grueling game against Pittsburgh last Sunday.
Oakland has run the ball well, going over 100 yards in four of six games. They can run on this Kansas City defense and I think Lynch has his best game yet. I wish I could say nicer things about their defense, but I just can't find the words.
I can't get excited about either of these defenses though and that makes the upset pick hard to make. Instead, I'm all over the over 46 points in this game. Neither team can stop the run, both teams run pretty well and Carr is due for a strong game.
NBA Betting Tips:
There are some big, ugly lines in the NBA slate tonight. Thunder -12 and Raptors -13 are appealing, but so big it's hard to really feel comfortable in them. There is one game to like that I have my eye on and that's the Clippers against the Lakers.
The Clippers -5 are getting written off by everyone this season which is strange because they still have a ton of talent. When healthy Blake Griffin is one of the best players in the NBA, DeAndre Jordan is tough on defense and you shouldn't underestimate Patrick Beverley.
They play a Lakers team tonight that should be better than last year, but is almost definitely heading towards the lottery. Lonzo Ball is a very exciting young player, but there will be growing pains and those should come in the form of turnovers. I'm thinking they'll be plenty of them tonight and the Lakers will roll.
Follow @SBTSportBetting