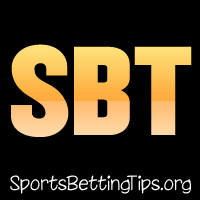 Follow @SBTSportBetting


[Get Exclusive Tips on our Patreon, Ad-Free
]
Today is October 12th, 2014 and it is a Sunday which means just one thing: NFL!
The NFL season is just flying by, and we're already on week 6. Now is the time where we know the teams better and can get an inkling of who is going to be making the playoffs, who the superbowl contenders are, and who is completely dead in the water.
Unfortunately the Portugal Masters in golf has turned out to be a complete disaster due to the weather. Unfortunate, but that's the way it goes sometimes. Fleetwood hadn't been doing too bad despite all the weather interruptions but yeah – that really sucks.
Oh well – we've got Triplett leading the SAS Championship by 2. Go go go!
NFL: Packers vs Dolphins Betting Tips
The Green Bay Packers are a team that just get better and better as the weeks go on. Packers are coming off their massive 42-10 victory over the Vikings, and that was on a Thursday night so they've had a lot of extra time to prepare.
Dolphins did have their bye week – but unfortunately going up against a team who have had that extra few days rest. And the bye week was probably a bad time for the Dolphins to be honest after they came off that 38-14 win over the Raiders.
NFL: Jaguars vs Titans Betting Tips
It's no surprise that this line has moved down to -4.5 for the Titans. It was -7.5 around opening, but the Titans have a lot of issues at the moment. They also had that 28-3 lead over the Browns last week where they blew it in spectacular fashion, and now they're going up against the Jaguars without Locker.
It's a tight one and with so many injuries we can see why the public is moving the line. But we feel they have moved it in our favour. -7.5 yeah we were going to skip that as it is – but now even moreso we're liking the Titans. We believe that is a favourable line move.
NFL: Cowboys vs Seahawks Betting Tips
We enjoy the Cowboys, and we love Romo. But this is just a bad, bad, bad matchup.
Seahawks are a beast at stopping the run, and Murray, who has been amazing, is going to be hit up bad here.
Romo loves to throw picks – and the Seahawks will be great at that.
Sorry Dallas fans but as much as we want you to do the business – it's going to be a long, long night for the Cowboys.
Follow @SBTSportBetting