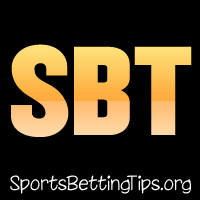 Follow @SBTSportBetting


[Get Exclusive Tips on our Patreon, Ad-Free
]
It's October 14th, which means we're just a few days away from knowing who our World Series participants are going to be. And the UEFA 2016 European Championships Qualifying continues tonight, also.
Last night's NFL game looked a little one-sided on paper, but that doesn't tell the entire story. in fact, the Rams could have spoilt the -3 point handicap at the end if it wasn't for a timely interception from Dontae Johnson which sealed the game. But Colin Kaepernick did the job for us over a Rams defense that didn't have too much to do in the opening exchanges. In fact, it wasn't looking too good early with the Rams taking a 14-point lead. But our faith was repaid and we got our winner.
Elsewhere, the Roughriders continue to struggle in the CFL, and the Alouettes breezed past them 40-9, again another spread that was easily beat. Like yesterday's write-up said, that -3.5 line was a gift and the Alouettes duly obliged.
Unfortunately, the Bruins couldn't deliver a 3-0 night for us, as they went down 2-1 to the Avalanche, and they never really looked like a winning proposition with a -1.5 deficit. But a 2-1 night is still a great return for us.
Today, Tuesday 14th 2014, we're mostly focused on the UEFA Euro 2016 Qualifiers. It used to be that qualifying games were played over the same one or two days (Saturdays and Wednesdays), but thanks to a change in the scheduling, games are more spread out over the week. Great for fans, sure, but even better for us, as we have more days to bet on soccer. We also have an NHL selection for you, too.
UEFA Euro 2016: San Marino vs Switzerland
I know what you're thinking – Switzerland are a lock to win this, right? Of course they are. However, there was a great stat from the Slovenia vs Switzerland game – Switzerland had 19 shots, 5 of which were on target and were only kept out by some great goalkeeping. Will we see that from San Marino? Definitely not. They were lucky to only lose 5-0 against England, since the English had no ideas on how to break down a 10-man defense.
This Swiss team has goals in them, and although this is an away game, they should be going into this looking to rack up a huge score, just to prove a point. Drmic will get a lot of chances, and the Swiss will also be extremely dangerous from corners.
There are several handicap lines for us to pick from, but there is value in the Swiss beating England's performance of 5 goals, as I think we could be looking at 6, 7 or more. They are going to fill their boots tonight, and there will no doubt be questions raised, again, about the smaller teams having to pre-qualify for the qualification competition.
UEFA Euro 2016: Poland vs Scotland
The game tonight between Poland and Scotland is already a big one when it comes to the final standings in Group D and who will qualify for the 2016 UEFA European Championships. Poland are coming off the back of one of the biggest wins in many years, beating World Champions Germany 2-0. Scotland bounced back from a 2-1 defeat to the Germans with a comfortable 1-0 win over Georgia. Realistically, Poland, Scotland and Republic of Ireland will be aiming for second place, and winning games like this one tonight are key to securing at least a play-off spot.
Poland, by all accounts, were fortunate against Germany. The Germans had the glut of possession, lots of chances and just spurned too many of them, while the Poles broke on the counter-attack and got two goals from it. Playing Scotland will be a different proposition, simply because they are well matched on paper so counter-attacking is not going to be the best option.
The Scots look revitalised under Gordon Strachan, and they are playing with a confidence that belies their efforts in qualification over the last 16 years. Scotland also beat Poland 1-0 in a friendly in Warsaw at the beginning of 2014, with Scott Brown scoring late on.
The odds here favor Poland, but there is a sense around Scotland that they can do this. There is also the bounce factor for the Poles – coming down off such a famous win can cause teams to come undone. The odds on Scotland are simply huge, and the bookies look to have underestimated them based purely on the weekend's results.
MLB ALCS: Orioles vs Royals
The short story is that the Royals are on the train to the World Series. 2-0 up against a misfiring Baltimore Orioles, and the series now heads to Kansas where the Royals have been solid. The key to the Royals' success has been their defense and clutch plays, as well as their strength and depth. Unfortunately, Baltimore do not seem to possess as much.
The bookies seem to be liking the Orioles to stop this runaway Kansas train, but I think we could be looking at a sweep here as the wins continue for the Royals on their way to the World Series. Baltimore will have to pull something out of the bag that they have yet to show in this series, and tonight is not going to be that night.
Bet: Kansas City Royals to beat Baltimore Orioles. Get on the Kansas City Express to the World Series at https://www.Bovada.lv
Follow @SBTSportBetting