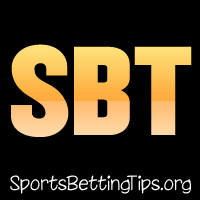 Follow @SBTSportBetting


[Get Exclusive Tips on our Patreon, Ad-Free
]
October is here and with it brings the most exciting stretch of baseball of the season. The season ends this Sunday with every game taking place at the same time. There could be some serious fireworks and a crazy, crazy tiebreaker
is not out of the question. Per MLB:

We would have a two-way tie if the Angels went 3-1 AND the Astros lost two or more OR if the Astros go 2-1 AND the Angels lose two or more. We would have a three-way tie if the Twins go 4-0, the Astros go 2-1 and the Angels go 3-1.
Three teams playing a series of tiebreaker games in order to play a one game playoff? That would be awesome.
We also have the NFL back tonight in a game that will definitely feel like NFL weather out in Pittsburgh. It'll be windy and kind of cold, just how we like it. The Steelers are without Ben Roethlisberger and will start Michael Vick. It'll be Vick's first game with the Steelers and his first start since 2014. He wasn't very impressive back then, but he also didn't have weapons like Antonio Brown and Le'Veon Bell. The Ravens are pretty desperate for a win tonight as many people picked them to make the Super Bowl this season, but at 0-3 that idea is quickly slipping away.
MLB Betting Tips:
Welcome to the days of awful lineups. The teams that have clinched are resting guys so they don't get hurt and the teams that are out are trying out different people. If you want to see an ugly lineup just check out today's Blue Jays or Mets lineups. Tread lightly when you are betting on baseball these last few days.
Rich Hill of the Red Sox has been one of those guys that has been tried out and he has been amazing. In his three starts he has a 1.17 ERA and a 0.52 WHIP. He has two shutouts in that span and has 10 strikeouts in all three of them. He's been amazing and tonight against the Yankees will be his greatest test yet. He goes against CC Sabathia who has been very up and down this season. He's looked decent lately, but the Red Sox offense has been so hot that I think we see the bad CC today. This game has serious value and I love Red Sox +144.
College Football Betting Tips:
The Miami Hurricanes take on Cincinnati tonight and the name of the game won't be defense. These two teams have combined to go 7 over and 1 under on the season. That one under? A 45-0 Hurricanes win against a bad school. These two teams can score and they don't do a great job of defending. Thursday night college is always good for some craziness and over 69.5 qualifies as crazy in my book.
NFL Betting Tips:
As I said in the preview, the Ravens are absolutely desperate for a win right now. At 0-3 on the season they have lost all three by 6 points or less. They have played well this season and are yet to allow a 100-yard rusher this season. That'll be the key for them tonight as the Steelers will look to rely heavily on Le'Veon Bell in the absence of their starting quarterback. If they can get to Bell, which I believe they will, then they can put the ball in Vick's hands where I think they will have success. We hate laying points on the road, but the circumstances are right for this one. Ravens -3 is the play.
Follow @SBTSportBetting