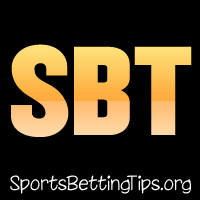 It's Friday here at the SportsBettingTips.org offices and we're hyped for a big weekend of sports.
We've got Bellator and UFC this weekend, and it's the last weekend without any NBA action going on. We've got Formula 1, NFL, NHL, Soccer…..boy do we love weekends.
A lot of action so let's get to the betting tips:
United States Grand Prix Betting Tips:
The American Grand Prix takes place this Sunday, as the Formula 1 2015 season gets closer and closer to the finale. It's been a solid if unspectacular season – but we've seen a lot of good drivers step up and next season promises to be more exciting.
We had a win at the Russian Grand Prix for slight profit thanks to Paldonado getting into the points. That was nice.
This week we're taking Sergio Perez for a Top 6 Finish. Force India have looked very solid at the tail end of the season and we're getting great value on them. Perez in particular has been a real standout and if you had forgotten what quality of driver he was – well, you've been reminded now!
6/4 price and we're all over that.
We're also on Max Verstappen to finish in the points. He managed to sneak in last time to the points and we like him to do it again. Torro Rosso should match up well here.
Finally we're on Fastest Qualifier: Sebastian Vettel. It's a huge 14/1 price and with rumours of rain – there's always time for upsets and that could play right into Vettel and his abilities.
[colored_box color="blue"]Bet: These odds are only available at https://www.Bovada.lv [/colored_box]
Barclays Premier League Betting Tips:
Tomorrow we have the Barclays Premier League in action.
It's an interesting day because we look at everything and we could see so many draws going on. It's really looking like a tight day.
We're going to take Leicester to beat Crystal Palace. Leicester have looked solid at home. Their only loss this season at home was 5-2 to Arsenal and they're coming into this with solid results against Southampton and Norwich.
Palace are on a bad run with two losses at home to West Ham and West Brom. While their road form has been solid with wins over Watford, Chelsea and Norwich – we've liked everything we have seen from Leicester this season and will be taking them for the win.
[colored_box color="blue"]Bet: Get a special bonus on the BPL at https://www.Bovada.lv[/colored_box]
NHL Betting Tips:
They seem to be king of the upsets during the early season, but we still have to take Montreal Canadiens in regulation over the Buffalo Sabres. The Habs have looked a class above everyone else and that will hopefully continue tonight.
We're also going to take the underdog Edmonton Oilers to beat the Washington Capitals. Capitals are playing their 3rd game in 4 days and are on the road. The thing with the Capitals too is they get oveconfident and just think they can show up.
They're going up against an Oilers team who are feeling so damn good at the moment. They're playing well, momentum is on their side, confidence is on their side and we have to do something we don't think we did all last season – tip the Oilers to win.
[colored_box color="blue"]Bet: The best book to bet NHL is without a doubt https://www.Bovada.lv[/colored_box]
Last time out we had the Russian Grand Prix
We managed to get 1 bet out of 2 correct for a small profit as we tipped Pastor Maldonado for the points finish. He had a bad race the previous year due to penalties and we backed him to bounce back. he was in the points easily in the 2015 Russian Grand Prix with a 7th place finish.
This week we have the American Grand Prix – although a lot of UK F1 fans will be unhappy at the race taking place with NFL action going on across the point.
The United States Grand Prix takes place in Austin, Texas. We're closer than ever to the end of the Formula 1 season, with just 4 races including this one.
The forecast looks like it's going to be raining – but Texas weather forecasts always say that. It could end up being some heavy rain of course so going to be interesting. A lot of the later forecasts are predicting it will be dry.
Red Bull do have the option of a new engine – and if they take it at this rage then expect penalties. At this time it's unknown if they will do that or not though.
Let's get on with the American Grand Prix Betting Tips:
Top 6 Finish: Sergio Perez
Force India are a team with real value at the moment. Hulkenberg and Perez have really been showing that – but none moreso than Perez. The Force India car is really starting to come into its own – and on top of that Sergio Perez is reminding people just how damn good he is.
We'll take Perez for the Top 6 finish at 6/4 odds. He had to retire here last year with collission damage. He came 7th in a weaker car 2 years ago and we expect to see his skills get him the Top 6 finish if not higher.
Points Finish: Max Verstappen
9th on the grid last week, Verstappen just managed to get in the points with a 10th place finish. However this is really an aero circuit, and the Torro Rosso has a fairly decent chassis which will obviously help here.
Verstappen also has form in the junior formaule in changeable conditions and that's convinced us to go with him.
Long Shot Bet: Fastest Qualifier
We're going to keep up our random long shot bets – we've already won once this season and we just need to hit another for a profit for the entire season. If we don't win that's okay – we'll be break even due to how many we have did this season. So we're freerolling these!
This one is Vettel as fastest qualifier. He won here 2 years ago, and the Ferraris have a rumoured engine mode that they can only use for a few laps. That plus the potential of rain? Nice little upset could occur.
14/1 for that.