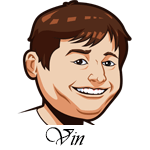 Follow @SBTSportBetting
The World Series starts tonight and this has to be one of the better match-ups in recent years. This is the first time both teams have had over 100 wins since 1970 and only the 8th time that both have had that many wins. That shows just how good these two teams were this season and how this year's World Series is a match-up of truly the best teams in each league. This should be great.
For the Dodgers, they are a well built machine made with great scouting, a great farm system and lots and lots of money. Clayton Kershaw, Yu Darvish and Rich Hill is a scary rotation and Kenley Jensen hasn't been rode too hard in the early rounds. With Justin Turner, Cody Bellinger and the returning Corey Seager, this team is scary on both sides of the ball.
Houston is all about the homegrown offense. Carlos Correa, George Springer and Jose Altuve make up the core of one of the most successful rebuilds we've seen in years. With Justin Verlander and Dallas Keuchel anchoring the rotation, they are dangerous on the pitching side as well.
This is the best World Series match-up since last year, but a really great one. I'd give a slight edge to the Dodgers, but anything can happen here. Either way, we'll see a new champion crowned and one that hasn't won it in a long time (or ever).
Notable Upcoming Bets:
Los Angeles Dodgers vs Houston Astros Betting Tips:
Nerves. That's what we're looking for in this one. You have two pitchers who have played great in the playoffs thus far (including one who is the best pitcher in the world), both teams are coming in healthy with relatively rested bullpens.
Which is a long way of saying I don't think there is going to be a lot of scoring in this one. Under 7 runs seems like a good way to start what should be a highly competitive Series.
NBA Betting Tips:
Nobody had a worse first week of the season than the Boston Celtics. Long expected to challenge the Cavaliers for East supremacy, they lost Gordon Hayward on the first night of the season and then lost their first two games. They were able to regroup against the 76ers and now have had a few days off. That should do them well here tonight as they look to rebuild their season on the fly.
This team still has a ton of talent and a great coach. Now that the shock of losing Hayward has wore off they can get down to business. I expect them to roll and roll big time tonight against the lowly Knicks. Celtics -9 is a great play.
A game I'm excited for tonight is the Utah Jazz vs. Los Angeles Clippers. This is just a great match-up of two teams who will be fighting in the Western Conference playoff race this year. I love the way things line up here with Griffin and Jordan going against Favors and Gobert. Beverley on Rubio should be something to watch as well. The Jazz +4 have been surprising all year and I expect them to continue to play it close tonight.
Follow @SBTSportBetting