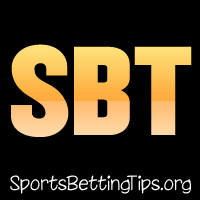 Follow @SBTSportBetting
A tough 0-2 last night.
The Milwaukee Bucks were up on the Miami Heat at halftime by a score of 70-53. The Heat were playing without their best player in Jimmy Butler, Giannis Antetokounmpo was dominating on both ends of the floor, and they were playing at home in front of a sell-out crowd. This should've been money in the bank, but they left off the gas and they let the Heat back into this game.
The Heat chipped away in the third and then forced overtime with a 39-28 fourth quarter. The defense that played so well in the first half did not show up for the second and they absolutely blew this game.
We also took the Pacers and this was just a bad loss by a team that should know better. The Cavs went on an early 17-0 run and that was it. There was no dramatic comeback or missed opportunity. They blew this game early in the first half and that was it. This team really needs Victor Oladipo back.
Some weird results early in the season should not discourage us. This league featured some huge roster turnover during the offseason so it is going to take teams time to get to where we all think they should be.
Minnesota Timberwolves vs. Miami Heat Betting Tips:
The Heat shocked the world last night and are probably feeling pretty good about themselves after that one. The only thing is, I don't see them being able to pull that off. Someone is always watching in this league and the Wolves saw exactly what they did last night. This is their first back-to-back of the season and there is usually some struggles there.
Plus, I have really been impressed with what we've seen from the Wolves thus far this season. Karl-Anthony Towns has been a monster and I don't see anyone on the Heat roster who has what it takes to stop him. The Heat are still without Butler for this one and that will matter here.
https://www.Bovada.lvWolves -6.5
Charlotte Hornets vs. Los Angeles Lakers Betting Tips:
I've said once this weekend that the Hornets are going to be very bad this season and that should continue to show here. The bookmakers know that too as this line is huge, like nearly two touchdowns at -13.5.
We are not going to mess with that total though. This one is all about the over. The Hornets have allowed 125 and 121 in their two games this season and now face the Lakers on a Sunday in LA. There is a thing about road teams going to LA on Saturday before a game on Sunday and you can guess the kind of fun they might have. Not saying that is happening here, but you can guess and then you can figure out how that team might play on Sunday.
Even if that is not the case, the Lakers are scoring 120 or more today. Anthony Davis is going to have his best game as a Laker. The Hornets are bad, the Lakers are good, and the over is going to be hit.
https://www.Bovada.lvLakers/Hornets Over 215
Follow @SBTSportBetting