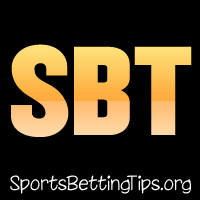 It's Friday, October 30th and we're so very sorry for the lateness in the tips today.
The end of the month is always a busy time for us with a lot of projects needing wrapped up.
We've also been busy watching the golf. A lot of interesting things happening there. In the Turkish Airlines Open, we have Kiradech Aphibarnrat hanging in there at -9. He's tied for 8th. We've also got Matthew Fitzpatrick at -8 who is in 11th place. Going to be a very interesting couple of rounds there. The top is tight with McIlroy and Chris Wood hanging about there.
In the Blue Bay LPGA we have Austin Ernst currently tied for 2nd. And in the CIMB Blassic Kevin Na is tied for 7th.
So we've got a lot of potential to make money in the golf this weekend.
Right now let's get to the betting tips for today:
F1 Mexican Grand Prix Betting Tips:
Hope you all enjoyed the money last week. We tipped the American Grand Prix, and we correctly tipped Sergio Perez for a top 6 finish. He came in there nice and easy for our first win. Then we had Verstappen in the points and he actually came 4th when only 10th was needed. Good stuff.
It's a new track this week – so no prior history to go on which is annoying. But it happens.
We're going to take Sergio Perez for a Top 6 finish yet again.
Perez is a crazy 6/4 – a great price. We almost wonder if the sportsbooks are looking at Force Indias performances and judging accordingly – but Hulkenburg is the one that is really having problems and not doing well at all. Perez is solid value and we like him to squeeze into the top 6.
We're also on Pastor Maldonado for a finish in the points. 15/8 odds and we think this track with the straights will be great for the Mercedes engine. It should have no problem beating the McLarens and even the Torro Rosso rides.
Finally we feel Rosberg has something to prove and will be taking him for a double of fastest lap as well as winning the race, and then we're going to bet on him to win on qualifying too and start at pole. 4/1 for the double, 8/1 for the treble. These are longshot bets – Rosberg could just phone it in – but we have to hope he comes out here motivated.
OHL Betting Tips:
OHL is the Ontario Hockey League. We are taking the Kitchener Rangers -1.5 tonight over the North Bay Battalion at +180 odds. Our OHL correspondent has went 4-0 with his betting tips so far on his own site, so we're going to start publishing them here from now on.
NHL Betting Tips:
We're going to go with New York Rangers win in regulation over the Leafs. The Rangers are well rested, and going up against a Leafs team who have been just horrific. I mean they've been bad before but they look completely lost at the moment. They have been getting dominated and they don't seem to have the fight they sometimes do. Weird situation at the moment with Babcok there and not being able to turn it around.
We also like a barn burner in Flames vs Canadiens and are betting over 5 goals accordingly. Habs will look to bounce back after their loss last night, while Flames see them as beatable. I actually wish Price was in with the way he has been playing. Condon has been extremely solid which is the only concern – but it's not all Price.
This week in the Formula 1, we have the Mexican Grand Prix.
We're coming off a hot American Grand Prix, where we went 2-0 in our bets.
That was quite the race with the top 3 being the expected 3 – Lewis Hamilton, Nico Rosberg and Sebastian Vettel.
Our first betting tip was Sergio Perez to finish in the top 6 and thankfully for us he did that with ease, finishing 4 seconds ahead of Jenson Button for that spot.
We also had Max Verstappen to finish in the points and WOW did he ever. We were expecting him to be at the tail end of the top 10 but Verstappen was impressive on this one and managed to get a 4th place – and that was after being 8th on the grid. Very very impressive.
This week we have the 2015 Mexican Grand Prix. This is a new race for the 2015 F1 season so we don't have any historical data to go on. I mean sure they visited this circuit back in the 1990s but it was a whole different configuration then so this is new to all of us.
We're looking at the weather forecast and we're seeing a threat of showers – but it won't be as bad as the carnage from last week in Texas. Hell based on the weather during the American Grand Prix this will feel like a drought I expect.
This should be an interesting one. This track from what we gather is going to be a high speed circuit. There are three significant straights so that's going to make things extremely interesting. Speed will be a big factor here obviously.
From reading the news beforehand, Pirelli look to be aiming for two stops but we think it will probably be between 1 and 2.
Let's get on with the Mexican Grand Prix 2015 Betting Tips
Top 6 Finish: Sergio Perez
Well – we went with Sergio Perez for a Top 6 finish last week and it worked out and we have to go with that one again. It's interesting because usually by this point of the season, Force India have basically hung it up and dropped off. But they're not. Yet Hulkenburg seem to be dragging the group down in terms of the odds.
Nico is on a bad run of form and this has seemingly affected the odds of Perez, who yet again is an incredible good price. Sergio Perez is 6/4 for the Top 6 finish and that's excellent value.
Points Finish: Pastor Maldonado
Maldonado is a solid price of 15/8 compared to Grosjean who is 1/1, and those are odds we need to take. I mean he's in a car with a Mercedes engine – this car will easily outpace the Mclarens and even give the Torro Rosso a fright. Should be an interesting one and we think Maldonado can get in the points – possibly with ease.
Long Shot Bet: Nico Rosberg
Going for a double here of Rosberg getting the fastest lap AND winning the race. Rosberg really has a point to prove and with no championships on the line this is as good a spot as any to do it.
We'd also recommend going for the Grand Chelem for half your bet which is the qualifying win included. 4/1 for the former, 8/1 for the latter.
Enjoy the F1 this weekend folks.