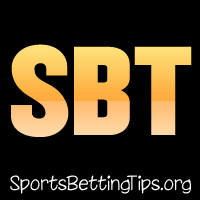 Follow @SBTSportBetting
It was a big winning night last night as we went 3-1 with the NBA Betting Tips.
We finally got on the right side of a close one. We've lost every 0.5-2 point game so far this season, however last night we were celebrating as while the Minnesota Timberwolves beat the Miami Heat 125-122, we had the Heat +3.5 in that one. That half point was vital for us as it got us the win.
That was a great game that went to overtime and the T'Wolves notched up 2 wins in a row. Heat have now lost their last three and that isn't good at all for them.
We also had the Warriors -5.5 and that was one of our favourite games this season. we were pumped for that one and were so ridiculously confident in the Warriors. We knew the Warriors would come in fired up and they dominated that one start to finish for our 2nd win of the night.
We also had the Jazz -8 vs the Dallas Mavericks. Utah shut the Mavs down in the 2nd half and dominated that one to win 104-89. It was a great performance from Utah who piled more misery on the Mavericks.
Our loss was the Grizzlies -6. They'd been playing some good ball going into the Hornets game but Charlotte won 104-99. The Hornets had a late rally with big thanks to Kemba Walker there which caused the Grizzlies to lose their first home game of the season.
It's October 31st, 2017. Happy Halloween! Let's hope for no scares with the betting tips tonight. All treats, no tricks.
Pistons vs Lakers Betting Tips:
This is one of those games where I talked myself out of a pick enough that I have to take the other side.
I wanted to take Pistons -4 but you're talking about their 3rd game in 4 nights all of which they are in California. That's tricky. The Lakers have been quite poor this season of course but the Pistons may be suffering from overconfidence too after two massive wins.
Plus they had that win over the Timberwolves.
I think when you look at the stats for this season so far then yeah you gotta go with the Pistons – the ylook the better team. But I think fatigue and overconfidence is going to be enough to see the Lakers at least stay competitive in this one.
Don't forget the Lakers were also leading the Raptors by 17 points in the 3rd quarter before losing that one too. Walton said he wants his team to play faster and that could be bad news if they can bring that out against the Pistons.
I'm going with Lakers +4 tonight.
Nets vs Suns Betting Tips:
Nets regressed after that big win over the Cavs with bad losses to the Knicks and the Nuggets.
Time for them to turn it around tonight.
I like Russell and the Nets to get back into it tonight with a nice big win over the Suns. Phoenix have lost both their road games so far and after the Watson firing since are still not too impressive. This team is unhappy.
I've got to think the Nets see this as a huge bounce back game tonight.
Nets -5.
Follow @SBTSportBetting