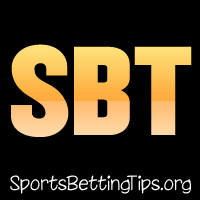 Follow @SBTSportBetting


[Get Exclusive Tips on our Patreon, Ad-Free
]
Welcome to the Sports Betting Tips for Friday, October 9th 2015.
The MLB playoffs kicked off yesterday and it wasn't a good start for the Toronto Blue Jays. Couple of injuries, Price was off his game and the Rangers kicked up the win. Going to be a huge game today with Hamels pitching against them and the Jays will be hoping Stroman can step up.
The Royals were handed their asses by the Astros 5-2. Although we're secretly cheering on the Cubs throughout all of this just so the Back to the Future prediction comes true. Seriously – how freaking sick would that be?
Let's get to the betting tips for October 9th, 2015:
F1 Russian Grand Prix Betting Tips:
We had a slight profit last time out in the Japanese Grand Prix, with Sainz Jr getting in the points. Be sure to check cash out options after qualifying has taken place. We tipped Rosberg last time and if you had cashed out prior to the race you could have got most of the winngs. Sometimes it's safer to do that.
This week we'll do a long shot bet of Vettel to win. We think he's going to be a contender in this one. With the same tires being used as Singapore there's a good chance the Mercedes will struggle just like they did there.
We're also on Ricciardo Top 6 finish. He had a strong 7th place last year and he's driving a much better car. We like him to squeeze into the Top 6.
Finally for the F1 Russian Grand Prix betting tips we're on Pastor Maldonado in the points. A lot of run offs on this circuit and we think he can use them to his advantage.
<
NHL Betting Tips:
We're going to take Under 5 goals in Leafs vs Red Wings, fully expecting a push to be very likely. The odds are 2.30 at the moment which is a great price. It's a tough one because Wings have a new coach, and Babcock would fire the Leafs up here. But these two teams are generally very tight games when they play and we like that to be the same.
We're also going to back Kings -1.5 at 2.25 odds. We really do think the Kings have a strong bounce back game – and that the Coyotes? Well they are just garbage this year.
Finally we'll take Over 5 goals in Blackhawks vs Islanders. With Halak out and the goalscoring power on display here? Yep have to go with it.
MLB Betting Tips:
Betting the Rangers +167 is the right play here. Jays were so flat yesterday. Can they come back? Sure maybe. Wouldn't surprise us. But with Hamels pitching here and with the Jays a little bit shaken up after yesterday? On top of that there will be so much pressure on the Blue Jays and that can be tricky. We'll go with the Texas Rangers to go up 2-0 in the series.
We managed to scrape a slight profit in the Japanese Grand Prix last time out. We had Carlos Sainz Jr to get into the points and we just managed to steal that one.
We had Rosberg to win and after starting in pole, his odds cut dramatically. If you bet at Bet365 you could have cashed out on that one for a nice little profit. Unfortunately he couldn't follow through.
This week it's the Russian Grand Prix.
Historical data is not really there because it's only their 2nd ever visit to the Sochi circuit. Always annoying that but we'll survive. Last year's race was also quite crap mainly thanks to Pirelli, and their decision to be so conservative when it came to tyre choices.
This year they have opted to go for soft and super soft which should make things better. These tires haven't been used since the Singapore Grand Prix.
Last year saw Lewis Hamilton sneak pole position over Rosberg. He would then go onto win the race about 13 seconds ahead of Rosberg. Next up was Bottas who joined them on the podium. Had 13 finishers in that race.
Let's get to the F1 Russian Grand Prix Betting Tips:
Top 6 Finish: Daniel Ricciardo
Ricciardo came 7th here last year after starting 6th on the grid but we're a year on and the battle for the third fasted car ebbs and flows between Red Bull and Williams. It really does seem to be track dependent at this stage – and honestly we're going to take the Red Bulls to be the better vehicle this time around. We're going to bank on Ricciardo getting in the Top 6. A top 6 finish for Ricciardo is a solid 6/5 price.
Points Finish: Pastor Maldonado
Have to go with Maldonado to get in the points here. He didn't do well here last time out with a ton of penalties but with plenty of run off areas – we think he can sneak into the points at 6/4 odds – a nice price.
Long Shot Bet: Vettel to win
We do love our long shot bets.
You have to expect Vettel to at the very least be in contention here. Niki Lauda is concerned that the Sochi Circuit may see a repeat of the poor form Mercedes displayed at Singapore – and with it being the same tires there's a very good chance of that. The asphalt is also the same – and the only other difference is it's going to be cooler.
This is a pure math bet. Looking at everything we believe Vettel will be in contention and a true price is 4/1 or maybe 5/1. Based on that – 8/1 is an excellent price especially when you consider that anything can happen.
Follow @SBTSportBetting