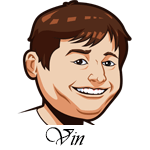 Follow @SBTSportBetting
I hope everyone followed our tips yesterday as we went 2-0.
It was definitely fun to root for the Saints yesterday as Drew Brees became the NFL's all-time leader in passing yards in a big home win. Congratulations to him, one of the best quarterbacks we've seen over the past decade.
The Red Sox won big time last as it was the worst loss in Yankees playoff history. Considering this team has more World Series appearances and World Series championship than anyone, that's pretty crazy. Brock Holt hit for the first cycle in MLB postseason history. It was all about the Red Sox and they have a chance to close out the series in New York tonight.
Despite the shellacking, the Yankees open as small favorites. This is baseball where losing games like that seemingly happens once a season to most teams. Don't get too caught up in the narrative of them being done. They have the best bullpen in the playoffs and Boone really didn't use it right last night. They really could've kept things more manageable had he went to, I don't know, any besides Lance Lynn in the fourth, but I digress. Let's get to today's tips.
Notable Upcoming Bets:
MLB Betting Tips:
The Yankees will send CC Sabathia to the mound in this one for what could be his last start as a Yankee. The big lefty's best days are behind him, but he's managed to reinvent himself as more of a control pitcher. He won't be expect to do much here as the good part of the bullpen will be on call, but I could see him doing well here. The Sox are a below average offense against left handed starters on the season.
Rick Porcello made four starts against the Yankees this year. One was short, one was bad and two were great. That doesn't really tell us much. A 4.28 ERA/4.01 FIP on the season isn't great and the Yankees offense is great. The Sox bullpen has looked shakier in the first part of this series and I think that rears it's ugly head again here.
NHL Betting Tips:
It's still early in the season here, but just looking at the stats there was one game that really jumped out at me. The San Jose Sharks have started 1-2, but they have definitely been getting their shots off. They have 106 shots on goal, but have only connected for five percent of them. They face the Philadelphia Flyers here who have only 62 shots, but are hitting on 11%. It feels to me that the Sharks have been a bit unlucky thus far and I like them to grab the win here.
College Football Betting Tips:
Appalachian State has been amazing this season and it's hard to see Arkansas State stopping them here. They've rushed for 348 yards or more in the past two weeks while allowing under 10 points in the last three games. They have been playing really well and I could see them continuing to stomp on teams here today. This line should probably be about a touchdown higher.
Follow @SBTSportBetting