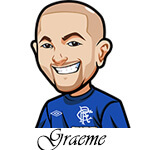 Follow @SBTSportBetting
Looking forward to a lot of great football today. We tipped the Over 44.5 in the Texans/Patriots game yesterday.
Today I'm going to look at the two games taking place on Sunday.
Packers vs Cowboys: Two big offenses with the Packers passing game on point and the Cowboys obviously amazing at rushing. However the Cowboys struggle against the pass game and I think that's going to be an issue for them. If the Packers focus on stopping Zeke that could be huge. After the miracles Rodgers seems to pull off I've got to take Packers +4.5.
Steelers vs Chiefs: Two dynamic offenses here with their lives on the line – I've got to take Steelers here though. I just think they bring too much to the table and I'll take them to win straight up.
NHL Bets for January 14th, 2017:
Massive day today a lot of games. Let's go through them all:
Bruins vs Flyers: The Bruins impressive road performances continued but they lost to the Predators regardless on Thursday night. Now they're at home against a Flyers team who got a big win over the Canucks. Despite that I still think the Flyers are struggling. These two games are always tight so I'd advise no bet on this one.
Avalanche vs Predators: Will be interesting to see how Cody McLeod affects things. The Avs are terrible but have scared me a lot with some random big wins this season. The Predators have been so brutally inconsistent it's scary as well. But I can't overthink this one – the odds are nice enough for me to tip Predators to win.
Red Wings vs Penguins: Honestly I think a value bet on the Red Wings is in order. The Penguins are still struggling after that Caps game and this would be a great time for the Wings to get a W. They're big underdogs despite being at home for a reason though so proceed cautiously.
Panthers vs Blue Jackets: Panthers fans are getting frustrated at their teams performances and home advantage isn't a thing at the moment for them. I'm taking Blue Jackets in regulation here as I think there's good value on it and I think the Panthers will not be happy playing at home.
Hurricanes vs Islanders: As of this writing no odds are out. With the Islanders big win last night and the Canes being pretty darn good at the moment I'd say you could bet either team. I'd take the underdog if they're above 2.00.
Canadiens vs Rangers: The Habs will be looking for a big defensive game and win after the last game. Price is expected to play and you'd expect him to want to have a big game and show why he's Carey F'N Price. Despite that he's been struggling for awhile now. Maybe that Wild game is enough to turn it around but until the Habs and Price in particular show me those performances, I've got to go with Over 5.5 Goals.
Senators vs Leafs: Leafs are playing some damn good hockey at the moment. The Sens are coming in off two big wins over the Penguins and Oilers. Has to be a competitive game and I like the Over in this one. Leafs haven't beaten Ottawa in 5 straight games and that will spur them on.
Stars vs Wild: I'm conflicted because after that Habs win I was expecting the Wild to be overpriced and was going to take the Stars here. However Stars are just 2.05 underdogs and that's not enough for me. I'd probably take the Wild to win.
Coyotes vs Ducks: The Coyotes are trash and the Ducks have picked up 2 wins. Ducks have struggled a lot this season to keep things going but this is one they should win you'd think. Ducks have won 4 in a row against the Coyotes although the last one was a tight one I do like the Ducks in regulation.
Oilers vs Flames: Not a big fan of either team at the moment. Some disappointing performances but I do enjoy a good ol Battle of Alberta and I'll take Over 5.5 Goals.
Kings vs Jets: Despite the loss of Laine the Jets are scoring – even when they're losing. Going up against the Kings whose offense is rocking this should be a good one. I'm all over Over 5 Goals.
Sharks vs Blues: This is a tight one but the Blues have been extremely poor on the road and I'm taking Sharks to win.
Follow @SBTSportBetting