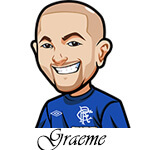 Follow @SBTSportBetting
Hope everyone is pumped for this weeks golf action!
We have the PGA Championship and it should be a good one.
It's going to require an exceptional performance as this is a very difficult course. It's even got a warning at the beginning to let amateurs know – you're going to get embarassed here!
We go into this tournament on a bit of a decent run. Nothing huge but I correctly tipped Tiger to win the Masters, Kuchar to Top 5 the RBC Heritage, Suri to Top 5 the Trophee Hassan II and then last week I called Scott Piercy Top 5 in the Byron Nelson.
He came very close to winning that one too.
Here's the betting slip for that one:

So this week let's focus on the PGA Championship. Bet at Bet365 who are offering 8 places on the E/W bets.
PGA Championship 2019 Predictions:
I'll cover who I am betting and then mention a few notables I'm not backing.
I'm backing Brooks Koepka to win. Golf is a funny game when it comes to betting. You see – the odds for golf are obviously pretty crazy compared to NBA/NHL etc. It's a big risk. However every so often there comes up someon who you just have to blindly bet basically no matter the odds. And Koepka is that guy. With his Majors History and his performances I've just got to back him here.
I've got Sergio Garcia to win & Top 8 as my final BIG bet. Him and Koepka are my primary bets. Garcia ticks most of the boxes. Only one he doesn't tick is the Majors History – a lot of missed cuts lately. However I think he has tons of value in him.
I've got a smaller bet on Xander Schauffele To Win and Top 8. I loved what he did at the Masters but I am not too happy with the odds on him. I don't know if he can handle this course too well but after the way he played at the Masters I've got to back him.
I'm also a sucker taking Kuchar to win and Top 8. Kuchar and Majors man – not a good combo. Every tournament that comes out he is a contender for betting and I just find it so hard to pull the trigger. Screw it I am doing it here – least I have my meal planned Sunday when I eat the egg off my face.
Finally I am taking Molinari to win and Top 8. Smaller bet on him though as I don't know how he responds after the Masters and I'm a bit concerned.
Oh I also have a nice wee long shot bet on Lucas Glover to win and Top 8.
Quick thoughts on others:
Rory McIlroy: The boy just can't finish these days. Not sure what is going on but with his final round play lately, zero trust in him.
Dustin Johnson: One of those golfers where I really feel you have to bet based on your gut. I could see him doing it but just don't have the gut feeling enough to advise it.
Tiger Woods. I see nothing to justify his price. I hope to hell he is killing it at the end though but I think putting will let him down.
Justin Rose. Struggled at this course the last few times he has played it.
Jon Rahm. Could be a sneaky dark horse pick but not one I can advice.
Jason Day. Don't think he is fully healthy.
Follow @SBTSportBetting