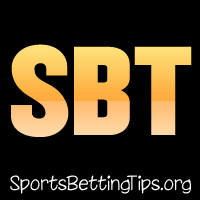 Follow @SBTSportBetting


[Get Exclusive Tips on our Patreon, Ad-Free
]
This is the biggest game of the season thus far. Milwaukee has been the story of the season with their huge jump up the standings and the ascension of Giannis Antetokounmpo as the MVP candidate. It was their story all this time, but the Raptors are refusing to play along.
While much of the talk about Giannis as MVP is well deserved, Kawhi Leonard is making a real case for himself as the best player in the league. His defense has always been the elitest of the elite, but his play in these playoffs has been otherworldly. He's Michael Jordan on offense and Kawhi Leonard on defense. The Raptors defense, especially, in the half court has been devastating and it has really thrown Milwaukee off.
Of course, there has also been games where shooting luck came into play. That happens a lot in this league and there are games that may have been swung with a luckier bounce on a couple of open threes. That's the NBA, but this Raptors defense has been swarming. There is maybe one player in the league that can shake Giannis and the Raps just happened to have him.
This is a real win-or-go-home game for Milwaukee. They were our Finals pick before this all began. Our confidence is shaken, but we still believe they could make this a seven-gamer. We'll see tonight.
Milwaukee Bucks vs. Toronto Raptors Game 6 Betting Tips:
Vin:: I am going with the Bucks here, but I am fairly certain I will know whether I am right or wrong very early into this game. The adjustments that need to be made pretty much all surround how the team reacts to Giannis double teams. If he can make quick, smart decisions then they can start to beat that half court defense.
The three-point shooting should even out. Fred Van Vleet, who was MIA through most of the first two rounds, made up for that big with seven made threes the last time out. The team was giving them to him because the odds were in their favor and he had a hot night. I don't expect that to happen on either end of the floor here. This is going to be a battle.
The Bucks defense should be better here because it has to be. They need to get moving fast after the rebound and get buckets in transition. The more they play slow half court sets, the more Toronto wins. I think they can do that here and I am looking for a super human performance from Giannis.
Bucks +2.5
Graeme:: I can't believe we are at this spot where the Raptors have won 3 in a row.
Not only that but the Bucks are playing like something I would never expect. They are playing bad.
You would think they would give it their all tonight. But is that going to be enough? The Raptors need their due as well although I still feel like they have not won the games – more that the Bucks have lost. Gotta take the Bucks tonight.
Follow @SBTSportBetting