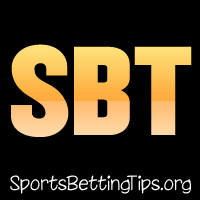 Follow @SBTSportBetting


[Get Exclusive Tips on our Patreon, Ad-Free
]
This week is the biggest week in golf with the bi-annual Ryder Cup taking place at Gleneagles. This is one of the top events for a golf fan like myself, I booked Friday off from work almost one year ago in anticipation.
The Ryder Cup Betting Tips are at the very bottom of this article.
History of the Ryder Cup:
This is the 40th Ryder Cup to be contested, with the first coming back in 1927 between USA and Great Britain. The Ryder Cup moved to its familiar format of USA v Europe in 1979. The overall record is USA with 25 wins, GB/Europe with 12 wins with 2 ties. Europe however have a better recent record having won 7 out of the last 9 playings.
Past 5 Ryder Cups
2012 – Europe 14 ½ – USA 13 ½
USA ended the first day 5-3 up after winning the afternoon fourballs 3-1 and sharing the morning foursomes 2-2
Saturday saw USA take a commanding 10-6 lead, after winning the morning foursomes 3-1 and sharing the afternoon foursomes 2-2.
Sunday is the now famed "Miracle at Medinah" with Europe winning the singles 8 ½ – 3 ½ to win retain the Ryder Cup 14 ½ – 13 ½.
Ian Poulter led the way for Europe with 4 points from 4 matches, with 5 USA players ending up with 3 points (Phil Mickelson, Keegan Bradley, Dustin Johnson, Zach Johnson and Jason Dufner).
2010 – Europe 14 ½ – USA 13 ½
The 2010 Ryder Cup was disrupted by the weather but it was USA who ended the first day 2 ½ – 1 ½ ahead, winning the fourballs.
Six foursomes were played on Saturday with USA taking a 6-4 lead due to winning the foursomes 3 ½ – 2 ½
Two foursomes and four fourballs ended the Sunday session with Europe leading 9 ½ – 6 ½ after winning 5 ½ points to a single ½ point for USA.
For the first time ever the Ryder Cup went on to Monday play, with USA winning the singles 7-5 but Europe regaining the trophy with a 14 ½ – 13 ½ victory in Wales.
Steve Stricker and Tiger Woods were the top points scorers for USA with 3 points from 4 matches, while Ian Poulter and Luke Donald also with 3 points were the top scorers for Europe.
2008 – USA 16 ½ – Europe 11 ½
USA were the winners on home soil, and started off the Friday session by winning the foursomes 3-1 in the morning and the afternoon fourball 2 ½ – 1 ½ for a 3 point lead after the first day.
Europe mounted a slight comeback in the morning foursomes 2 ½ – 1 ½ before sharing the afternoon fourballs 2-2 to give USA a slight 9-7 lead going into the singles.
America showed the dominance in the singles, winning 7 ½ – 4 ½ for an overall winning total of 16 ½ – 11 ½.
Despite the defeat, Ian Poulter was Europe's top points scorer with 4 points with Hunter Mahan scoring 3 ½ points to lead for USA.
2006 – Europe 18 ½ – USA 9 ½
Europe started well on the Friday morning, winning the morning fourballs 2 ½ – 1 ½ and winning the afternoon foursomes by the same score for a 5-3 lead.
Another pair for 2 ½ – 1 ½ victories on Saturday gave Europe a commanding 10-6 lead going into the Sunday singles.
Europe's dominance continued in the Sunday singles where Europe won the session 8 ½ – 3 ½ to give Europe the victory 18 ½ – 9 ½.
Lee Westwood and Sergio Garcia were the top European points scorers for the second straight Ryder Cup, with 4 points from their 5 matches. Tiger Woods was the USA's top scorer with 3 points.
2004 – Europe 18 ½ – USA 9 ½
This was Europe's best performance on American soil, and it started with a 3 ½ – ½ victory in the Friday morning fourballs followed by a 3-1 win in the afternoon foursomes for a 6 ½ – 1 ½ lead on the first day.
Saturday morning fourballs saw a slight comeback by USA as the won by 2 ½ – 1 ½ but in the afternoon foursomes Europe put their foot back on the gas with a 3-1 victory to go into the Sunday singles with an 11-5 lead.
Europe continued their dominance with a 7 ½ – 4 ½ victory in the singles to take the Ryder Cup by their biggest winning margin 18 ½ – 9 ½
Lee Westwood and Sergio Garcia with 4 ½ points from 5 were the top European points scorers with Padraig Harrington also hitting 4 points. For USA it was left to Tiger Woods to be top points scorer with only 2 points.
Course
The host for the 2014 Ryder Cup is being held at Gleneagles' PGA Centenary Course which was designed by Jack Nicklaus and has been the home of the Johnnie Walker Championship since 1999. Current European team member Thomas Bjorn was a winner of the tournament in 2011, while wildcard Stephen Gallacher was a runner up here last year, losing in a play off to Tommy Fleetwood.
Teams
Europe – Captain Paul McGinley
Rory McIlroy – World Ranking 1. Ryder Cup Appearances 2 (P9, W4, L3, D2)
Henrik Stenson – World Ranking 3. Ryder Cup Appearances 2 (P7, W2, L3, D2)
Victor Dubuisson – World Ranking 21. Ryder Cup Appearances Debut
Jamie Donaldson – World Ranking 28. Ryder Cup Appearances Debut
Sergio Garcia – World Ranking 4. Ryder Cup Appearances 6 (P28, W16, L8, D4)
Justin Rose – World Ranking 5. Ryder Cup Appearances 2 (P9, W6, L3, D0)
Martin Kaymer – World Ranking 12. Ryder Cup Appearances 2 (P6, W3, L2, D1)
Thomas Bjorn – World Ranking 26. Ryder Cup Appearances 2 (P6, W3, L2, D1)
Graeme McDowell – World Ranking 16. Ryder Cup Appearances 3 (P12, W5, L5, D2)
Ian Poulter – World Ranking 36. Ryder Cup Appearances 4 (P15, W12, L3, D0)
Lee Westwood – World Ranking 38. Ryder Cup Appearances 8 (P37, W18, L13, D6)
Stephen Gallacher – World Ranking 33. Ryder Cup Appearances Debut
USA- Captain Tom Watson
Bubba Watson – World Ranking 9. Ryder Cup Appearances 2 (P8, W3, L5, D0)
Rickie Fowler – World Ranking 11. Ryder Cup Appearances 1 (P3, W0, L1, D2)
Jim Furyk – World Ranking 7. Ryder Cup Appearances 8 (P30, W9, L17, D4)
Jimmy Walker – World Ranking 19. Ryder Cup Appearances Debut
Phil Mickelson – World Ranking 10. Ryder Cup Appearances 9 (P38, W14, L18, D6)
Matt Kuchar – World Ranking 8. Ryder Cup Appearances 2 (P7, W3, L2, D2)
Jordan Spieth – World Ranking 14. Ryder Cup Appearances Debut
Patrick Reed – World Ranking 27. Ryder Cup Appearances Debut
Zach Johnson – World Ranking 15. Ryder Cup Appearances 3 (P11, W6, L4, D1)
Hunter Mahan – World Ranking 20. Ryder Cup Appearances 2 (P8, W3, L2, D3)
Keegan Bradley – World Ranking 23. Ryder Cup Appearances 1 (P4, W3, L1, D0)
Webb Simpson – World Ranking 32. Ryder Cup Appearances 1 (P4, W2, L2, D0)
Ryder Cup Betting Tips
The Ryder Cup always has a ton of different markets to be on, the most popular one is the top point scorer for each team. That is where we will be looking at in the first instance, before looking at the other markets.
Top European Point Scorer – There are a lot of temptations in this market, Ian Poulter looks good at 15/2 as does his likely playing partner Justin Rose at 7/1 but it will be the man most likely to be Rory McIlroy's partner this week Martin Kaymer at 11/1 who temps us the most. The man who sank the winning putt in 2012 has regained his form in 2014 and can keep that going here in Gleneagles at a much too high price.
Top USA Point Scorer – When I went searching for the odds for my pick on this, he was so far down I started to think he had been missed out. Bubba Watson is 10/1 to be the top USA point scorer and I can't turn those odds down. Despite an average 3 wins from 8 in previous Ryder Cups, Watson will be one of the key men his namesake Tom looks for as USA try to regain the trophy. Bubba's monster driving is going to be a big help around this course and he should have plenty of opportunities to pick up points for his team.
Top Wildcard – Can only go for one man in this market and that is Mr Ryder Cup himself, Ian Poulter 13/5. There was no doubt indeed that Poulter would be given a wildcard pick and his fantastic record of 12 wins from 15 matches and top European scorer at the last two Ryder Cups. His main competition will come from Webb Simpson and Keegan Bradley with those two expected to partner Phil Mickelson and Bubba Watson respectively.
Top Rookie – I did something in this market that I don't normally do. I changed my pick at the last minute. I originally had the very confident Jordan Spieth as my tip here, but after seeing the pairings on Thursday practice, I have changed my mind and gone with Victor Dubuisson 9/2. The long hitting Frenchman looks like he will be paired up with Graeme McDowell on the opening day and could play 3 or 4 times during the tournament. Spieth went out with Furyk, Kuchar and fellow debutant Patrick Reed and I'm not confident that Tom Watson will play him as much as Paul McGinley will play Dubuisson.
The best place to bet the Ryder Cup, due to the bonuses available and various props, is https://www.Bovada.lv.
Follow @SBTSportBetting