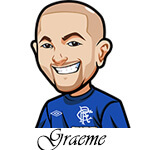 Follow @SBTSportBetting
It's Wednesday which means we'll be focusing on the golf action. This is a big, big week for golf with the 2016 Ryder Cup taking plce.
I'll also be covering the CFL this week as per usual.
Before we get into the Ryder Cup, I wanted to mention that we had a nice little winner last week at the Tour Championship to continue our wins at that tournament.
This weeks win was with the man Paul Casey and his place.
Here's the bet receipt for that:

Been an amazing golf season and I hope you've enjoyed the free golf tips.
Alright on with the Ryder Cup.
Ryder Cup Betting Picks:
I should note that with the Ryder Cup I find it hard to bet for value for the most part. There are a few options of course and a few betting opportunities but for the most part I'm betting more casually. if I win any cash then great but I don't get too excited about it and I just enjoy watching it.
Regardless I do have a few Ryder Cup betting picks.
First up is Europe to Win. I do think it's fairly close to 50/50 and while I'd give the USA a slight edge I feel they are way too heavily juiced. I mean the odds are absolutely mental. Europe have a pretty damn solid team and this one is going to be close. I could see USA maybe winning by 1 but at this price Europe are a great bet.
I'm also taking Lee Westwood to be the Top European Wildcard. He's tied at favourite at 6/4 odds with Martin Kaymer but I think he's going to be the one that is the top European wildcard. There's a fair amount of rookies playing so I think that will be in Lees favour and he gets a lot more golf and gets a good few points on Friday and Saturday. Plus he only has 9 losses in over 32 foursomes and fourballs matches.
Finally I'm taking Justin Rose to be Europes Top Team Points Scorer. He's a very calm and composed golfer and based on his previous appreances where he has picked up 10 points I feel he's a tremendous price at 11/2 and well worth the value. He's had a great year with the gold medal and all and he loves to play the Ryder Cup.
Notable Upcoming Bets:
CFL Week 16 Betting Picks:
The first one I'm backing is Eskimos +3.5. Momentum is on their side and after beating the B.C. Lions the confidence will be high too.
I'm backing Stampders -3. You have to wonder how long they can keep going but with the Hicks tragedy I think that's going to be a lot of motivation for them.
I'm also going with the Lions to bounce back and betting Lions -5.5. I think they're good enough to win this one by a touchdown.
Finally I'm taking Alouettes -3 mainly because I'm a sucker for a team changing a coach and turning things around. It's been a rough season for Montreal and I'd like to see them get the W here.
Follow @SBTSportBetting