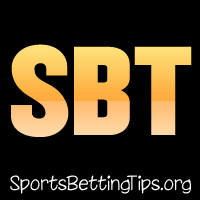 Follow @SBTSportBetting


[Get Exclusive Tips on our Patreon, Ad-Free
]
Well – not exactly the best start to the BMW Championship!
Our tips for that one are Jim Furyk, Zach Johnson and Jordan Spieth. Jim Furyk played a whopping 6 holes before dropping out. As much as we're gutted due to our bet – we're also gutted because Furyk is a great player and he could miss out on quite a few tournaments.
Apparently it's his wrist – and that's not good. Seeing him on the TV and talking about it – ouch, it sounds painful.
As of this writing – well, things are interesting. Jason Day had an exceptional day to take the lead but it's hard to see him continue with that. Spieth is one off the lead at -6 and that's a good sign – he is consistent obviously and we think he can push his way up the leaderboard today.
Zach Johnson didn't have a bad day either going in at -3. Good to see him have a solid round and we're hoping for more from him.
We had a good win last night with the Broncos +3. Fun game that was and even funner reading for the last week about how Peyton should retire. Now it's "Peyton is back".
Alright onto todays betting tips:
CFL Betting Tips:
With 4 games this weekend let's cover all of them.
First up is Under 47.5 in Lions vs Stampeders. It's going to be a tight one we think it might hit the 40s. But we think the Stampeders defense will be too solid for the Lions. The point spread for that one is nuts too at 11.5 points. Especially with Stamps losing last week.
We'll take Eskimos +6 over Hamilton. They did play before this season and Hamilton won 49-20. However momentum is on the Eskimos side and the point spread is nice. Would be nicer if it hit 7 but we'll go with it.
Going to go for the Riders -2. It's a tough one to justify considering their record – but we think the bookies are on track by setting them as favourites here.
Finally we'll take Bombers +9.5. Montreal didn't play last week and will be a bit rusty coming off the bye week. They should win – but we liked what we saw from Bombers previously against the Riders and think they'll come out bouncing. Should keep it close enough to cover the point spread.
Singapore Grand Prix:
Last time out was the Italian Grand Prix, and we managed to get a nice little profit there.
We tipped Felipe Massa to get in on the podium finish. Holy crap did it not look good until Rosberg ran into the issues right at the end. Thanks to that, Massa came in at 22 seconds behind Vettel and millimetres ahead of his Williams tem mate Valtteri Bottas for the 3rd place.
Nice that as the F1 season is winding down, we're killing it with the bets.
So this is the Singapore Grand Prix up next – the first of the FlyAways to wrap up the season.
It's going to be interesting going from the power tracks of Spa and Monza, to the Marina Bay Street Circuit. I mean we expect McLaren, Red Bull and Torro Rosso to be the ones to really improve and embrace this track.
For who falls back? Most likely Lotus, Sauber and Force India will struggle. However this is a track that probably won't affect Perez or Hulkenburg – both of those will be able to stop less than the others, and should get a good result out of it.
Last year, Lewis Hamilton broke Sebastian Vettels run of wins to get his 2nd win. Vettel had won it 3 years in a row but Hamilton won it with Vettel 2nd last year. Rosberg also struggled last year and retired 13 laps in as his car had a lot of issues.
The year before was great if you guys remember – Vettel won and then got bloody booed at the podium. Boy do they hate him – and sometimes I just root for him here at Singapore. If you're looking to bet on Vettel, he is currently 11/1 to win the Singapore Grand Prix outright. Although we can't see it – it might be worth a small bet.
Top 6 Finish:
We're going to take Bottas at 2/1. Some really good value here. Williams is the third fastest car on the circuit and so it should do well here. Between Bottas and Massa we need to go with Bottas. Bottas really needs a result at the moment, while Massa is a struggler on the street circuits. He's also had issues in the past on this very circuit so we like Bottas.
Points Finish:
Taking Button at 13/8. The McLaren should get in here no problem – tracks without a strong engine requirement are perfect for them. The chassis is also fundamentally sound, and with the strongest driver pairing in the field? Yep – have to go with Button.
Both Cars in the Points:
Like we said earlier, Torro Rosso should embrace this track and we'll take Torro Rosso 7/4. It's a strong car and it's really just about how they drive. As long as they don't get a rush of blood to the head and do anything silly – they should easily get in the points.
Last F1 tips we had was the Italian Grand Prix and we made some nice cash with Massa in the top 3.
This time we're going with Bottas in the Top 6. We think the Williams cars will do well here, and really Bottas needs a result. This is also not the best circuit for Massa – he's never really did well and we think it's all Bottas all the time this week.
We're also going to go with Button in the points. This isn't a power circuit and that's good news for the McLaren.
Our final one is Torro Rosso Both Cars finish in the points. 7/4 odds for that and again – not a power circuit so we should see much improved results from Torro Rosso. As long as neither driver does anything silly – should be a nice safe bet.
Follow @SBTSportBetting