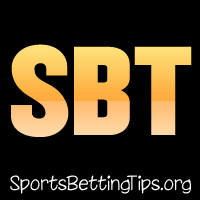 Follow @SBTSportBetting


[Get Exclusive Tips on our Patreon, Ad-Free
]
Welcome to the sports betting tips for September 27th, 2015.
We just finished watching the F1 Japan here – and what an interesting race. Props to Lewis Hamilton for being able to overtake Rosberg – much to our chagrin – and win the race to tie Sennas record. Of course if you didn't cash out – as we didn't – on the Rosberg tip then it was rather bloody frustrating!
We lost out on our Massa long shot as he ended up retiring early. We made money with our pick of Carlos Sainz Jr. in the points however. He barely scraped in at 10th but it was enough to get us a cash and make it a breakeven or even proftable race – depending on how much you bet.
For today we'll be watching the PGA Tour Championship where we have the 8/1 Jordan Spieth to win. Stenson looks to be his only challenger and we'll be anxiously watching that hoping he can keep it going for a nice big cash for us.
Reminder that we also tipped the early games in the NFL. We tipped the Panthers -8 hoping they get a big win over the Saints. We tipped the Jets -2 and we're also going to go with the Colts over the Eagles.
Alright let's get onto the rest of the betting tips as we cover the late games in the NFL today:
NFL Betting Tips:
What happened to the Bills last week against the Patriots – we don't expect their defense to be that bad again. We expect them to buckle down. But can their offense do the business? Dolphins also have a stingy defense at times and we think this is going to be quite a tight game. For this one we're going to be going with Under 42. Bills are 2.5 point underdogs but we can't really pick them to win – either team could take this. We like a 17-10 score or similar.
Have to take Cardinals -6 while the 9ers try to sort themselves out. So nice that isn't a full TD. Cardinals look a lot better than they actually are with their last two results but 49ers looked absolutely appalling against the Pittsburgh Steelers and even against the Vikings it felt more like Vikings lost that game than the 49ers offense won it.
Obviously we should stay away from the Bears vs Seahawks game. 14.5 is the point spread now. Everyone betting the Seahawks hard. But it's funny because it's based on two unknown quantities: the Bears QB situation, and the Seahawks defense who have been lacking in the last 2 games. This is where you see the casuals betting and making mistakes. This is a line that no-one in their right mind should bet with either team.
Have to take Over 44.5 in Broncos vs Lions. We all know the Broncos offense and what they are capable of. The Detroit Lions defense is a mess at the moment, yet they're also able to put up the points. Vikings offense was a bit slow last week but still put 26 up against them. This has a high potential to go over.S
Follow @SBTSportBetting