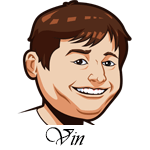 Follow @SBTSportBetting
A 2-1 record last night.
That one really should've been a 3-0. First, Zach Davies got BABIP'd to death in the first as the Tigers scored three on a bunch of weakly hit singles through the hole. Then Josh Hader uncharacteristically gave up two runs in the 8th to allow the Tigers back in the game. The Brewers won on a Ryan Braun homerun, but still. They should've covered that.
The Yankees offense exploded and they won easily and the Rockies covered against the Nationals.
We're getting down to the nitty gritty now. The Yankees clinched the top seed in the Wild card meaning there are no real stakes in theirs or the Athletics games. The Cardinals need to win today or they are out. The only races remaining are the Brewers chasing the Cubs for the NL Central (need Cardinals to win one of next two there and Brewers win next two to force a tiebreaker) and the Dodgers chasing the Rockies in the West. A lot to keep an eye on, but unfortunately not a lot to bet on.
If you read this early, I kind of like the Cards. This is must win for them and Cole Hamels hasn't been getting it done of late. Nice value at +133.
[text-blocks id="137″ slug="email"]
Minnesota Twins vs. Chicago White Sox Betting Tips:
The Twins offense has been finishing the season with a bang and I expect that to continue here. They have a 119 wRC+ over the past two weeks and Carlos Rodon has been far more lucky than good with a 3.61 ERA/4.90 FIP/5.31 xFIP on the season.
While the White Sox are most limping to the finish, they draw a tough match-up against Kyle Gibson here. He has a 3.68 ERA/4.18 FIP on the year and the Twins wRC+ over the past fourteen days is just 76.
Bet Twins -135
Follow @SBTSportBetting