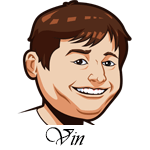 Follow @SBTSportBetting


[Get Exclusive Tips on our Patreon, Ad-Free
]
College football and MLB betting tips for September 2nd, 2022.
5-2 last night.
Two college football tips on Patreon, one is below.
Seven MLB tips on Patreon, three are below.
Sign-up for Patreon now to get a full month of NFL, college football, and MLB betting tips. Try it for this month free. There will be no charge until October 1st.
We are now posting some of our betting tips exclusively on
Patreon
, as well as posting exclusive betting tips there. Here is what you get by supporting us on Patreon:
Exclusive betting tips. Not just the tips omitted from these posts, but Vin will also be posting EVERY MLB System play and Graeme does Golf, WNBA, Formula 1, and various non-EPL soccer tips. Football season is just around the corner too. Graeme will be posting NFL and Vin is going to cover college.
Ad-free experience.
Priority e-mails; receive the e-mails as soon as the tips are posted rather than hours later.
Feeling good about supporting two guys who have worked their butts off writing sports tips on here for free for over 10 years. We promise only to spend it on beer and wings at our local sports bars!

College Football Betting Tips:
One win by 0.5 points, one loss by 0.5 points, New Mexico got shutout, and Tennessee had the cover by halftime. A good night.
I have a couple of tips for Friday night's games below. I will be back later tomorrow with a post for Saturday's slate. That post is now live on Patreon.
Illinois at Indiana Betting Tips:
A short turnaround here for the Illini, but this line is ridiculous. I do think it can be hard to play that fast, at the same time these are also young athletes in the prime of their lives.
A lot of talk about Indiana being able to prepare all this time for Illinois and being able to watch game film of last week. That's just talk. For one, nothing prepares you for games like games. Second, it's not like Illinois had to go deep into their playbook last week to beat Wyoming. There is a lot they can do that Indiana will not be ready for.
Indiana lost their last eight games of the season last year and nine straight games in the Big Ten. They have high hopes for this season, but I don't see it. New coordinators on both ends isn't usually a good sign.
I liked the way Illinois looked last week as Chase Brown ran all over Wyoming. I don't see enough out of Indiana to think that will stop here. They had the worst defense in the Big Ten last year and Illinois' offensive line looked good.
Illinois +1.5
TCU at Colorado Betting Tips:


MLB Betting Tips:
2-1 last night.
I was right about Woodruff struggling, but the Brewers offense just couldn't return serve. Frustrating team.
Oakland Athletics at Baltimore Orioles Betting Tips:
OAK – JP Sears 2.28 ERA/3.79 FIP
BAL – Dean Kremer 3.24 ERA/3.52 FIP


Seattle Mariners at Cleveland Guardians Betting Tips:
SEA – Luis Castillo 2.85 ERA/3.11 FIP
CLE – Zach Plesac 4.39 ERA/4.50 FIP
Seattle has the best record in baseball over the past sixty games with a 41-19 record. They are sending their best pitcher to the mound and have a very hittable pitcher on the other mound. I like them today.
Castillo has been awesome as a Mariner with a 2.84 ERA/2.84 FIP over his past five starts. The Guardians offense isn't all that scary and they have just a 64 wRC+ over the past two weeks. The Seattle bullpen has been dealing of late with a 60 FIP- over the past two weeks.
The Mariners get the better match-up with Plesac. He has a 4.70 ERA/5.39 FIP over his past four starts, including three runs allowed in his last start against the Mariners. Three runs might be enough to win here for Seattle.
Mariners Moneyline (-141)
Bet Horse Racing - +£21,565.98 profit on £25/pt staking. Click for more details.
(Advertisement but we have tested it out and have been quite impressed with it)
New York Yankees at Tampa Bay Rays Betting Tips:
NYY – Domingo German 3.19 ERA/4.12 FIP
TBR – Jeffrey Springs 2.76 ERA/3.17 FIP


Minnesota Twins at Chicago White Sox Betting Tips:
MIN – Sonny Gray 3.04 ERA/3.42 FIP
CHW – Davis Martin 4.62 ERA/4.51 FIP
Sonny Gray has struggled with the walk of late, but you can't argue with the results. A 2.03 ERA/3.42 FIP over his past five starts and now he gets a below average against righties White Sox offense that hits worse at home.
Davis Martin has only made a couple of starts, but this isn't some elite prospect. His numbers are about how he is. The Twins offense has been down a bit of late, but they still have a 113 wRC+ against righties this season and this is a good target for them.
The bullpen differential between these two teams really makes the difference. The Twins have a 63 FIP- over the past two weeks while the White Sox have a 115 FIP-.
Twins Moneyline (-128)


Chicago Cubs at St. Louis Cardinals Betting Tips:
CHC – Adrian Sampson 3.97 ERA/3.81 FIP
STL – Jordan Montgomery 3.28 ERA/3.56 FIP


Bet Horse Racing - +£21,565.98 profit on £25/pt staking. Click for more details.
(Advertisement but we have tested it out and have been quite impressed with it)
Houston Astros at Los Angeles Angels Betting Tips:
HOU – Lance McCullers Jr. 1.69 ERA/4.19 FIP
LAA – Reid Detmers 3.47 ERA/4.15 FIP
Detmers has been one of the few bright spots for the Angels this year with the no-hitter and a good season overall. He has a 2.91 ERA/3.49 FIP over his past four starts. The Astros are a very tough team to shutdown, but they have been slightly more human on the road. A 106 wRC+ in road games compared to a 120 wRC+ at home.
The Angels are limping to the finish with an 88 wRC+ over the past two weeks. That's with Ohtani and Trout in the lineup, embarrassing. McCullers has only made a few starts back, but if he can control his walks he should be fine. The bullpen behind him has been lights out of late.
No team has had more games go under this season than the Astros.
Astros/Angels Under 8.5 (-106)


Philadelphia Phillies at San Francisco Giants Betting Tips:
PHI – Kyle Gibson 4.08 ERA/4.09 FIP
SFG – Alex Cobb 3.81 ERA/2.94 FIP


Bet Horse Racing - +£21,565.98 profit on £25/pt staking. Click for more details.
(Advertisement but we have tested it out and have been quite impressed with it)
Follow @SBTSportBetting