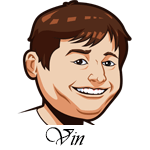 Follow @SBTSportBetting
The Wild Card standings in the American League refuse to untangle themselves. Minnesota has been holding the second Wild Card spot for a little over a week now, but they are still vulnerable. The Angels, who are just 0.5 games back, just added Justin Upton and are making their move. While Baltimore, Texas, Seattle, Kansas City and Tampa Bay are all between 1.5 and 3.0 games back. One team to watch here is the Royals who have played one or two less games than the rest of the pack. More games equals more chances to win. A handful of games against Detroit helps too as they have sold off most of their good players.
The National League Wild Card has also gained some interest of late as the Brewers have surged to 1.5 games behind the Rockies. The Cardinals aren't too far behind them at 3.0 games back. The Rockies have held this spot for most of the season so a collapse would be very painful for their fans, but with the way Milwaukee has played and the way Colorado has played; this is very possible.
Notable Upcoming Bets:
MLB Betting Tips:
Jason Vargas of the Royals had a great start to the season, but the underlying numbers were really there and he has regressed quite a bit as of late. He faces the Detroit Tigers tonight and that should be a good chance for him to get back on track. The Tigers had a solid offense this year, but take away JD Martinez, Justin Upton, Alex Avila and Victor Martinez and suddenly they are very underwhelming. That's good news for the Royals who want to get in this Wild Card race and bad news for Tigers fans who have to watch this team. Royals -125.
One team we never talk about in the Wild Card race is the Yankees. They've held that top spot all year and it has never really been in doubt. When you look at the standings though, you'll see that they hold just a three game lead over the Twins. This isn't a cruise to the finish for them, they need to actually compete for these next few weeks. Luckily for them they play the Orioles with Jeremy Hellickson on the mound tonight. CC Sabathia has had a great bounce back season for them and I like this match-up a lot. Yankees -125 is a strong play on the road.
The Twins hold court tonight against the Rays and it should be a good opportunity for the other teams to gain some ground. Bartolo Colon goes for the Twins and we know that he isn't anywhere near what he used to be. I like the homer happy Rays -140 to hit him at home tonight.
Last night the Diamondbacks got a big help from JD Martinez as they defeated the Dodgers. Tonight, they have a great chance to do so again as they face Hyun-Jin Ryu who the D-backs just tagged for six runs in his last start. Arizona sends Zack Greinke to the mound whose resume speaks for itself. Hard not to like Arizona +125 tonight.
Follow @SBTSportBetting