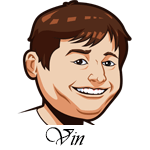 Follow @SBTSportBetting
A 1-2 record last night.
I was right about the Cardinals/Tigers bullpens, but the starters really showed out. We hit seven runs very late, but it wasn't enough to hit the over. I thought Walker Buehler would have a good start, but the longball was an issue and the Dodgers ended up dropping that game. Thankfully, we had the Rays to give us the win on the night. I'm sad that team is so far back because I really thinking they are clicking right now.
Sunday is here and that means mostly early games. Let's get right into the tips.
[text-blocks id="137″ slug="email"]
San Francisco Giants vs. Milwaukee Brewers Betting Tips:
The Giants are probably going to be coming up a lot over the next few weeks. Their offense has been weak all season, but without Buster Posey and Andrew McCutchen they are barely a major league team. What do I mean by that? They have a 55 wRC+ over the past 14 days. That's what I mean. Zach Davies isn't one of my favorite pitchers to back, but he's good in this match-up.
While I have long been a Madison Bumgarner fan, he just hasn't had it this week and he's been worse in his road starts. The Brewers are hitting very well lately with a 119 wRC+ over their past two weeks. I could lay the runs here, but much like the other night I feel better just going with the high moneyline. There is a likelihood that Bumgarner can keep the score low, but I like Milwaukee either way.
Bet Brewers -150
New York Yankees vs. Seattle Mariners Betting Tips:
I am kicking myself because last night I was deciding between the Yankees and Dodgers for my late game bet. The recent form of Lance Lynn heading into that one really scared me and I went with the Dodgers. We know how that turned out.
CC Sabathia is going here and the Mariners have been below average against lefties on the season and have been pretty cold of late. They are fighting in the locker room and they currently sit 7.5 games back of the Wild Card and no real hope of catching the Athletics. They really outperformed expectations early and are now sinking back to earth. It's sad, especially for me who moved away from Seattle in 2002 when they were in first place and they ended up missing the playoffs and have never returned since. I'm not crying, you're crying.
Erasmo Ramirez goes for Seattle and I think there is a very good likelihood that he gets rocked here. A 5.56 ERA/6.30 FIP in seven starts will make you think that.
Bet Yankees -131
Houston Astros vs. Boston Red Sox Betting Tips:
The Red Sox, I think, had a real shot at 116 wins (tying the Mariners record from 2001 (nope, not still thinking about that)), but they've really struggled over the past few weeks. They are in a great position, but I've said all along that the Astros are the true best team in the American League and I think they prove it here. They have been hot at the plate of late and hit righties well. Rick Porcello is a nice match-up for them.
The Sox will face Dallas Keuchel and all season they have been worse against lefties. Their 97 wRC+ against LH would be great against a lot of teams, but not this one. Dallas Keuchel is a tough lefty with a high groundball rate and a 3.46 ERA/3.60 FIP. I like him here and I like the Astros.
Bet Astros -108
Follow @SBTSportBetting