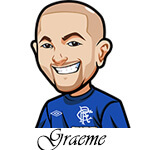 Sorry for no golf tips last week guys – I just wasn't feeling it.
I sat down and looked at the data etc and I just wasn't liking anything I looked at. When that happens I figure it's best not to force myself – just take the week off and prepare for the next week.
It's quite funny as with no bets on I barely paid attention last week. I tuned in for bits and pieces but I just didn't really care.
Yet this week as I'm coming up with the tips and studying everything – man, I just get a rush. I think part of it is when you are placing the bets themselves – those 50/1 bets. And the payouts are so high yet you feel confident. Such a nice feeling.
I'm covering The Memorial Tournament this week, the Nordea Masters and even have a couple of tips in the LPGA and Web.com.
Let's get to it:
The Memorial Tournament 2017 Betting Tips:
Course form isn't the be all and end all for this tournament although it's still a factor. It feels like a week where Dustin Johnson should come back and win but considering his odds at 6/1 – yeah, I'm gonna avoid that one! Crazy low odds although not much competition for him at the top.
Instead I'm looking at:
Keegan Bradley: Bradley hasn't cracked the top 10 here yet however after a couple of missed cuts he seems to be sliding into form. He struggled a fair bit at the Players Championship but I felt he performed better at the Byron Nelson. He started off poor but got into a roll there. I'm going to take Bradley to win and E/W for a quarter unit.
Matt Kuchar: Not sure how we can't take this former winner here. Nice price on Kuchar and he's racked up multiple top 5 finishes here. He's also in some pretty decent form as of late. I think he's got a great chance of cracking the Top 5 and I'm going to take Kuchar to win and E/W for half a unit.
Stewart Cink: A fairly long shot bet for me on Cink. Cink has a good history at this course and he had that great performance at the D&D. I'm hoping he can roll with that momentum and come steaming into this one. It's a risky one but I'm on him for a quarter unit to win & E/W.
Tony Finau: A couple of solid performances here in the past. The price is right for me plus I like Tonys performances this year. He's only had the one Top 3 finish but you get the feeling he's got a win in him. If it wasn't for a bad start at the Byron Nelson he would have placed a lot higher. Not sure if this is where he can get rolling but the odds are enough for me to back him at a quarter unit to win and E/W.
Nordea Masters 2017 Betting Tips:
This one seems to be Henrik Stensons tournament to lose based on the 5/1 odds. Insane. I'm staying the hell away from him at this price. Instead I'm on:
Nicolas Colsaerts: The Belgian has been in fairly poor form for awhile however he closed off well at the BMW PGA Championship last week. After a 71-75 he came out flying and shot a 69-65 in the last two rounds. I love that sort of form and after the last two performances here – both in the top 10 – I'm quite happy to back him to win and E/W for half a unit.
Shoprite LPGA Classic 2017 Betting Tips:
Anna Nordqvist: Nordqvist has been performing fairly well this year including a win at the Bank of Hope Founders Cup where she put up that sick -11. She's won this tournament twice in a row and I see no reason not to bet her at the 18/1 odds to win and E/W. Half a unit.
Rex Hospital Open 2017 Betting Tips:
This is the Web.com tour and I don't have as much experience with it as I do the others. I'll bet the same amount but you may wish to halve your bets.
I'm taking Miguel Angel Carballo to win and E/W for a quarter unit.