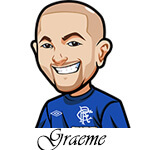 Follow @SBTSportBetting
UFC 212 takes place this weekend, June 3rd with the main event of Jose Aldo vs Max Holloway.
This will be a unification fight for the UFC Featherweight Championship.
We've had a few disappointments with this card such as the potential Kastelum vs Silva fight dropped. It's one of those cards where from a viewing perspective it's just tricky to see if it will be good or not.
There is a lot of potential for it to be a solid card of course – so let's hope it is.
For now let's just focus on the UFC 212 Betting Tips.
UFC 212 Betting Tips:
I'm taking Jose Aldo to beat Max Holloway.
I'm really surprised at the odds on this one to be honest. Aldo is a slight favourite and that stuns me. It's like all people remember about Jose Aldo is the McGregor fight.
Holloway is a solid fighter at 17-3 however he's never really beaten the elite in this division. Even when he beat Pettis he beat him after Pettis missed weight. So it's really hard to factor that one in.
Jose Aldo meanwhile is one of the best fighters we've ever seen. He's an absolutely incredible fighter and his recent victory over Frankie Edgar showed that. Edgar is an absolute workhorse and Aldo beat him – maybe not with ease – but he looked like he was in another class.
Yes McGregor KO'd him in 13 seconds but that's the only black spot in his career.
Aldo to win all the way.
I'm taking a double of Antonio Carlos Jr. and Claudia Gadelha. The odds on those two separately aren't very good which is why we've got to combine them.
Spicely really only has his wrestling and I can't see that stopping Antonio. The dude is huge and is a better wrestler than him. It's one of those where I just look at it and feel like there's no way in this fight that Carlos Jr. can lose.
I also think Gadelha will wrestle her way to a decision over KK. No way am I typing that name out. She hasn't been able to beat JJ however she bounced back strong in her victory over Cortney Casey. I was surprised at that as I thought she may pop down the ranks after the 2nd JJ loss. However she has a strong mindset and that's great to see.
KK meanwhile is coming off that loss to JJ where JJ generally dominated her. That's an issue. I also just think that Gadelha will be manhandling her.
If you want to add a third one on there go with Paulo Borrachinha. He is 9-0 and this is a good one for him. The dude is an absolute beast in there and I do believe they are basically setting him up with the Brazilian audience at the moment. They know he can be their next star with his finish history so they're picking fights where they know he can finish in spectacular style.
Bet him to finish by its own for better odds.
Follow @SBTSportBetting