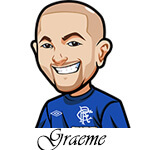 Follow @SBTSportBetting
UFC on ESPN+ 30 takes place on Saturday, July 18th.
We went 1-2 with the UFC on ESPN 13 results after Bergh had to pull out. Won with Ramos winning but lost with Fishgold and very disappointingly – Molly McCann. really thought she would take that one.
Disappointing to have a losing one after that 4-1 win on Saturday but it is what it is.
It features the rematch of Deiveson Figueiredo vs Joseph Benavidez. These two last fought in February and Figueiredo got the win there to go 18-10 with a TKO victory over Benavidez.
That was a hell of a fight with both of them out for blood early. However Benavidez had an accidental headbutt that didn't help his cause.
Of course there was drama as Figueiredo couldn't win the title as he missed weight. He did this time thankfully.
Let's get to the tips:
UFC on ESPN+ 30 Betting Tips:
Honestly this isn't the best card when it comes to betting. I've looked through it and even though there is a lot of close enough odds fights it's pretty tricky. Let's see what I got though:
1u on Roman Dolidze at -160 odds. Like I said not the best prices for some of them and you may want to look at doing a double. He's 6-0 and is just a beast with some real KO power. Khadis Ibragimov has struggled when it comes to UFC although he is a submission specialist. He's a weird one as he has some killer judo however you never actually see it. One punch is all it can take here.
1u on Kelvin Gastelum to win at -105 odds.. If I can be completely honest I am betting him purely due to lack of bets here. I do think he has the better chance and the odds are decent. I'm a bit concerned about the size difference for sure but you have to figure Gastelum will be prepared for that. A lot depends on the grappling of Jack Hermansson but I can see him having at least the ability to manhandle Gastelum.
Gastelum was able to make weight and that's a good sign for him as he can struggle with that at times. Size difference like I said could be a factor but I mean he's dealt with that before so should be fine.
Luana Carolina to win. 1u at +100 odds. Luana is a smart fighter who is on a 6 fight win streak including one win in Dana White's Contender series and then at UFC 237 over Fernando Portella. The Violence Queen Ariane Lipski was probably in danger of being cut followed by two losses to Calderwood and McCann. She was able to beat Isabela de Padua who was making her UFC debut, but I like Luane to take the W here.
Finally 1u on Joel Alvares at +300 odds. Only big underdog I think has a chance with very similar stats.
Where To Bet UFC on ESPN+30
Register an Account.
All betting odds and props will now be viewable under the event listing.
You can deposit to BetOnline via over 20 different options such as credit card.
Follow @SBTSportBetting