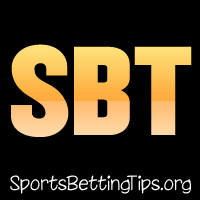 Follow @SBTSportBetting


[Get Exclusive Tips on our Patreon, Ad-Free
]
Welcome to Saturday here at the SportsBettingTips.org offices.
We have UFC on Fox 18 this week, headlined by Johnson vs Bader. This is one where if Bader wins he HAS to get a title shot – I mean he just HAS to. If he doesn't then it is a bloody crime.
It's a pity Dana doesn't like him or see him as marketable. I watch The Ultimate Fighter every season but the majority of fighters I couldn't pick out of a line up. Yet I still remember Bader from season 8 – he was one of my favourites for whatever reason, really stuck out to me and even though everyone else was talking about Junie Browning – I was more interested in Ryan Bader.
I think that was the season where Dana was hyping up Escudero as the next Anderson Silva as well. Or was it Nover? It was one of them and either way they didn't work out.
Anyway let's get to the betting tips for UFC on Fox….
UFC on Fox Betting Tips:
The first one we'll tackle is Ryan Bader vs Anthony Johnson. Rumble is a heavy favourite for this one at about -300 odds while Bader is +250 at most places.
This is a tough one because Bader hasn't shown he can stand in there with a hard hitter – and that's exactly what Rumble is. I mean one punch and it could be over. However Bader knows the game plan for going against Johnson – Cormier showed how to handle him. Granted – Cormier took a few hard hits too.
Honestly we can't see by anything but Johnson wins by TKO/KO here. We wish we could talk ourselves into Bader winning but it's just not happening. -180 odds for that which honestly is a bit of a steal all things considered.
If you must bet Bader – you can bet Bader wins by decision at +690 odds. An excellent price there. I can't see the fight going any other way. Either a Rumble KO or a Bader decision win.
In Barnett vs Rothwell we're going to take the underdog Ben Rothwell. I mean in these fights the underdog is always appealing anyway. Barnett is a solid fighter but Nelson really looked off his game when they fought at Fight Night and we think we'll see a Travis Browne like fight here. Rothwell will smother him early.
Going to go on Rivera for the win. The dude is a smart fighter and he is 18-1 for a reason. He knows how to manipulate the opponents and this is one where he will do it with ease. Alacantra has a ridiculous lack of fight intelligence and will attack in fast flurries with no real plan except to hit. Rivera should win this one and we like him to win by decision which is +105 if you want to go the extra odds there. Otherwise go with -160.
Finally we'll do a small bet on Barberena to beat Northcutt. Northcutt is still new and has a lot of pressure and he got fairly lucky in his fight with Pfister. I mean there was a lot of mistakes Pfister made and Northcutt couldn't even take advantage of them. If Barbarena can come in here with any sort of aggression that would be good for him.
Follow @SBTSportBetting