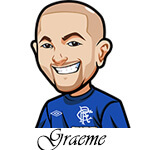 Follow @SBTSportBetting
The Formula 1 2017 season is drawing to a close. We have the American Grand Prix this week, the Mexican Grand Prix next week, then in November we've got the Brazilian Grand Prix and Abu Dhabi Grand Prix.
Lewis Hamilton pretty much has it wrapped up as he is on 306 points with another solid season that's saw 8 wins. However the race for 2nd place is tight between Vettel and Bottas with Vettel at 247 points and Bottas at 234 points.
The US Grand Prix has been back on the circuit since 2012 and Hamilton has won 4 out of the 5 times since then. When it was in Indianapolis he even got a win there. Hamilton loves America!
If he wins here he will beat Schumachers record of 5 wins as that will move him to 6. It'll also cement the championship for him so Lewis will be motivated for that.
Let's get to the betting tips:
US Grand Prix Top 6 Finish:
I'm going to back Sergio Perez here – he should sneak in as a Noah's ark finish for the top three teams is unlikely given recent results. And the drivers aren't allowed to race each other so all he has to do is get ahead of Ocon and he's good to go.
Perez came 5th in the US Grand Prix last year and tha twas his best result. He's actually not got in the Top 6 any other time ahead of that however I've liked his performances since Belgium and I see him getting in the Top 6 this time.
US Grand Prix Points Finish:
I'm going to take Romain Grosjean to finish in the points.
It's the home race for the Haas F1 Team and on top of that, the car has really looked to be in the points scoring form lately. It picked up points in 3 of the last 5 races and I think Grosjean should have a solid couple of races to wrap up the season.
I'm going to back him to get in the points here.
US Grand Prix: Fastest Lap
No long shot bet this time instead we're going to go with Vettel to get fastest lap. Only 5/2 odds.
The car and driver combination have the pace to do it and you have to expect he'll be chasing Lewis down at some point. He's got to put it all on the line here so I'm happy betting this one. The short odds make it a good sign the bookies feel the same way.
Follow @SBTSportBetting