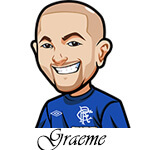 Follow @SBTSportBetting
Another winning day with the Women's World Cup betting tips.
We had Japan to defeat Scotland and Japan were able to win 2-1 despite a late scare after a goal from Lana Clelland. The game went pretty much as expected however and it was nice to see Japan get the win.
We had a smaller unit bet on Italy vs Jamaica both teams to score that didn't pan out.
I didn't tip the England vs Argentina game and I was left frustrated. I was tempted by under 2.5 goals at 2.87 odds. My one concern was when England scored – and I knew they would – how Argentina would react.
As it is Argentina didn't really react and just kept up the same defensive shape. So that ended 1-0 and that was a missed opportunity in terms of a value bet. Frustrating.
For Monday, June 17th it's the beginning of the final group stage games. We've got 4 games taking place as the final games of Group A and B take place.
That's a lot of stuff to cover so while I'll be analyzing it all and spending the usual amount of time on it, my write-ups will be slightly shorter.
China vs Spain Betting Tips:
I was impressed with China in their win over South Africa. While I was disappointed in the South African performance, I liked the way China generally played and how they made chances tactically to counter the South African defence.
Spain have been an interesting team to watch. They had that 3-1 win with the two penalties over South Africa and really should have at least scored versus Germany.
Both of these teams deserve to go to the next round.
Games like this are always concerning as you never know if they both just bunker down and look for the point or not. A point for both would see them through I expect.
I'm conflicted on what to bet here as this game has the potential to have fireworks. China are a bit of a violent team to be honest ha so if they approach it the same way it could get crazy.
I'm leaning strongly on two different plays so I'm going to split it up.
(Odds on this page are correct as of 2019/06/15 11:27:08 AM EST but are subject to change)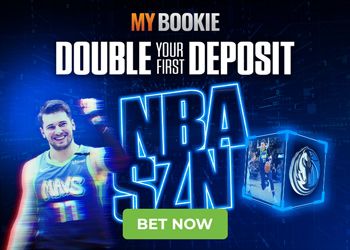 South Africa vs Germany Betting Tips:
Germany are a real head scratcher of a team. While they have won both their games 1-0 with clean sheets, the results don't reflect their performances. Defensively they are an utter mess. I had a 5u play on Germany to beat Spain and I feel very lucky we got away with that one.
Now they go up against South Africa who really disappointed me against China. After the game against Spain I thought we would see a more aggressive performance but they were extremely poor.
South Africa lined up against China really looking for a point it seems and to park the bus. They were devoted to defending and double teaming the wing whenever possible.
Despite the clean sheets of Germany, they are a disaster in defence. A lot depends on how South Africa approach this game, but if they approach it aggressively enough, they can get on the scoresheet.
(Odds on this page are correct as of 2019/06/15 11:27:08 AM EST but are subject to change)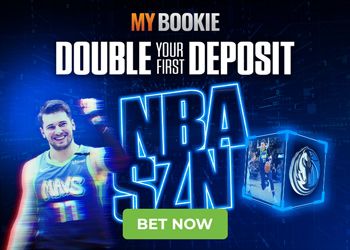 France vs Nigeria Betting Tips:
France have already qualified for the next round and will look to win this game over Nigeria and will most likely win the group. Nigeria may still scrape through in third place depending on how other results go, but they'll want to get something out of this game anyway.
I don't want to say I rate this Nigeria team highly – that's a bit of an overstatement – but I do have respect for them. They're a feisty bunch and are up for it.
I don't expect a lively game from France but I think Nigeria might just be able to upset the apple cart a tad here. I should warn you that France xg defensive stats are excellent – against Korea for example it was just 0.06xg against.
(Odds on this page are correct as of 2019/06/15 11:27:08 AM EST but are subject to change)

Norway vs Korea Republic Betting Tips:
South Korea ar practically out. A 4-0 thumping by France and that 2-0 loss by Nigeria.
They go up against Norway who thumped Nigeria 3-0 and then lost 2-1 to France. While some will go on about VAR etc in that game, end result fitted the performance – France were the better team.
I'd be surprised if we don't see a convincing win here by Norway to cement their place in the next round.
(Odds on this page are correct as of 2019/06/15 11:27:08 AM EST but are subject to change)

Follow @SBTSportBetting