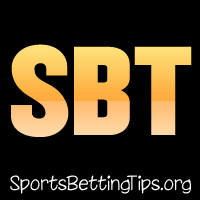 Follow @SBTSportBetting


[Get Exclusive Tips on our Patreon, Ad-Free
]
The feature race on day three of the 2015 Cheltenham Festival, is the long distance hurdle known as the World Hurdle, which features the best staying hurdles. It will be contested over a distance of three miles on Cheltenham's New Course, and the off time should be somewhere around 3:20pm, as with all the feature races.
17 runner should go to post, barring any last-minute withdrawals, although last year's winner, More of That, will not be taking his place after breaking a blood vessel in his prep work last month. But there is still a strong field lining up and we will crown a new World Hurdle this year.
Zarkandar
A comfortable winner of the 2011 Triumph Hurdle, Zarkander has an illustrious couple of seasons over hurdles, before losing his way a bit, after losing out in the 2013 Champion Hurdle and then finishing fourth in this race last year. However, he's undoubtedly a classy animal, and finished second to Reve de Sivola in the Long Walk Hurdle at Ascot in December. Prior to that, he had been campaigned in France to try and get him back to some kind of form. It seems to have done the trick, but there are question marks that he's truly back to the kind of form that wins you a hotly contested World Hurdle.
Saphir du Rheu
Currently joint-favourite at many bookies, the six year-old Saphir du Rheu comes into the 2015 World Hurdle in hot form, having won the Cleeve Hurdle over course and distance and beating the classy Reve de Sivola by a neck in doing so. The interesting thing here is that Paul Nicholls seems to be doing the Big Bucks route, by taking a horse who was doing fine over fences and putting him back over hurdles to great success. He's young, he's got a top jockey on him in the shape of Sam Twiston-Davies, and if Nicholls can pull off the same feat that he did with Big Bucks, we might see another World Hurdle dynasty starting.
However, he was getting 4lbs from Reve de Sivola last time out, and this time he's on level weights. While it shouldn't be too much of a problem, the Cleeve Hurdle may have been won by Reve de Sivola if it had been run on level weights.
Lieutenant Colonel
His sixth place in the 2014 Neptune Investments Novices' Hurdle is starting to look good with Faugheen's win in the Champion Hurdle on Tuesday. Bryan Cooper has steered Lieutenant Colonel to success in Ireland over hurdles twice since then, after trying his hand at chasing. The horse he's beaten the last two times out, Jetson, has solid form through Quevega, who he beat in Quevega's last start. The one concern is seeing out the trip at Cheltenham. It's a big ask going for three miles and finishing up that hill, and he's not really proven he's a great stayer. He should be in the mix coming to the last, but whether he can get up that hill with aplomb might just be in question.
Whisper
Barry Geraghty gets the nod here Nicky Henderson's charge in this race. He won the Coral Cup here last year, and followed that up with a win in the long distance hurdle at Aintree the following month, beating At Fishers Cross. He's only had the one run this season and that was over fences, finishing second in a 2 mile 3.5 furlong chase at Exeter. The lack of any real prep is a concern, but what we like here is that he has form over the course, and we know he can get the trip, albeit it at a flat track. He definitely fits the profile of a World Hurdle winner, and we like him more than we do one or two of the shorter priced runners, that's for sure.
Un Temps Pour Tout
Third in the Cleeve Hurdle coming into this race, Un Tempts Pour Tout has a little bit to find with Saphir du Rheu, and perhaps the reason he's so close to the head of the market is that the field isn't as strong as the punters would have liked. Un Temps Pour Tout seems more likely to be a flat track bully, with good runs coming at Haydock and Ascot. The major plus is that he's lightly raced and is likely to be an improver. Will he have improved enough in a couple of months and found a bit of stamina? More than likely he won't have, but if the rain materialises, this French-bred stayer suddenly becomes more of an interesting proposition. But we can't find too much to like other than this potential, but at six years-old he's got a year or two to progress and win one of the big prizes.
Jetson
Jetson is the interesting runner in the race, for us. As mentioned above, he has a solid form line through Quevega, but he is held on form by Lieutenant Colonel. He finished fifth in the Pertemps Hurdle last year, looking a bit one-paced at the end of the race, having finished third the year before. So he's in decent form around Cheltenham, and actually got closer to Lieutenant Colonel over the full 3 miles last time out than he did over 2 mile 4, so we think Cheltenham might suit him better than his shorter priced conqueror. As we said, the line through Quevega is interesting, and although the champion mare might not have been at 100%, it's still a good line to work with. So he gets the trip, doesn't mind the track, Jetson is definitely up there with a chance of being in the mix. However, age isn't on his side, and at 10 years-old, he might not have the spring in his step that some of the younger opposition might have.
Monksland
Third in the 2012 Neptune Investment Novices' Hurdle behind the impressive Simonsig, Monkslad has become a solid stayer without doing anything too flashy. The one thing we know is that he can get the trip, but he has a bit to find with Lieutenant Colonel. But he's never been out of then places in his eight starts over hurdle, so his form's not to be sniffed at. We would have liked to have seen him actually beat Dedigout when he was receiving weight at Gowran Park, but the booking of Paul Carberry, who has won on him before, is a positive.
But what's worth noting is that he's had two years out, and he's improved in his last two races to suggest that he's coming back to some kind of form. It might be a step too far too soon for Monksland, and age isn't on his side, but we wouldn't be surprised to see him put in a big run. Can he win it? We think there are better prospects in the race, but as an each-way bet, we wouldn't say no.
Reve de Sivola
The elder statesman of the group, Reve de Sivola has been there, done that and beaten some of the players in the race. He came second to Saphir du Rheu in the Cleeve Hurdle this year, after beating Zarkandar in the Long Walk Hurdle. However, he's just never seemed to be able to do it at Cheltenham, with 2 wins out of 15 starts, and to do it now, with time not on his side seems to be a bit of an ask. Of course, on paper, he looks to have the beating of some of the shorter priced runners in the field, but there's nothing left for him to find, and he's definitely at the mercy of any improvers in the field. The old boy will give a good account of himself, but this might be the last time we see him trying to win that elusive World Hurdle.
Cole Harden
Fourth in the Cleeve Hurdle, Cole Harden has a lot to find against most of the field here. He's another one that seems to prefer a flat track and doesn't seem to have the stamina to get the 3 miles at Cheltenham. Maybe if he goes well in the World Hurdle, he might have a better chance at the Aintree meeting next month. Nothing stands out for us, and it would be a real shock if he crossed the line in first place.
Blue Fashion
The very definition of lightly raced, with only two races in Britain, in November '13 and November '14 and both times he came up against class acts. In 2013 he lost out to More of That, who went on to win the 2014 World Hurdle and in 2014 he lost out to Faugheen, who has just won the Champion Hurdle. Coming from France, he should be an out-and-out stayer, but he's not went 3 miles and to do so at Cheltenham might be a bit of a push. That being said, he's a huge price for such an unknown quantity. Nicky Henderson wouldn't be putting a horse into the race without it having a live chance, and the only thing to gauge the confidence Henderson has in him is that Barry Geraghty isn't taking the ride.
Blue Fashion could be anything – he could win at a canter, as he's got some impressive form lines, or he might be pulled up. At the prices, he's perhaps worth an each-way dabble, as there might be one or two better, but by the looks of things, getting into the places might not be the hardest thing in this race.
Dedigout
Beat Zaidpoud and Monksland on his last two starts, this Tony Martin-trained horse is another lively outsider. However, he did find several of this field too good for him in the Leopardstown Christmas Hurdle. The form from Ireland over Christmas is a bit all over the place, and the fact that those horses he beat at the start of the year are highly fancied points to the fact that his wins are a bit more fortunate than connections would have you believe. We'd have liked to have seen a bit more confidence behind Dedigout, and at nine years-old, his time might just have passed. However, he's lightlty raced over hurdles, and has 7 wins out of 10 starts, so don't discount him, but there are a few we prefer a bit more.
Abbyssial
A huge step up in trip for Abbyssial, and also a huge step up in form. He fell last time out when going well, but it just seems a bit too much too soon for the five year-old. If he can give a good account here, we'll definitely see him back next year and that might be the time when you should back him.
At Fishers Cross
Another seasoned campaigner who knows his way around Cheltenham. The 2013 Albert Bartlett Hurdle winner and 2014 World Hurdle third hasn't got his head in front for two years, and although Tony McCoy would love to get a win here, there's been too many chances and not enough success. There are a lot of improves in the field, while At Fishers Cross' time might have come and gone.
Seeyouatmidnight
No Cheltenham form to speak of and his best runs have come at flat tracks. Yes, he gets the trip, but he's not shown enough at this level to warrant being considered a threat. A Grade 2 at Haydock in 2014 isn't exactly the kind of form that will bring World Hurdles. Expect him to get to the bottom of the hill and then peter out.
Aubusson
23 lengths to find with Zarkandar and Reve de Sivola. Can he do it? Probably not. He does have some good Cheltenham form, so the course isn't the problem and the distance won't be a problem, but the class difference with the majority of the field might be.
Tiger Roll
A decent two-miler on his day, he's going to struggle here. If he makes the trip, it'll be impressive enough. At five years old, he's got a lot of hurdling to come, so look for him in the coming years if he goes well enough here.
Zaidpour
No Willie Mullins magic for this old hand. He's doing the rounds now and there's nothing left to find. If he wins this, it'll be one of the shocks of the Cheltenham Festival for several years.
Statistical Analysis
This isn't a race for five year-olds, as not one has ever won the World Hurdle. Given that, we can straight away rule out Abbyssial and Tiger Roll. Another stat to look at is that most winners have finished in the top two on every outing they've had this season. Zaidpour, Aubusson, At Fishers Cross, Dedigout, Cole Harden, Reve de Sivola, Monksland, Un Temps Pour Tout, Lieutenant Colonel, Zarkandar and Saphir du Rheu all fall at this stat.
That leaves us with Whisper, Jetson, Blue Fashion and Seeyouatmidnight. The profile of a World hurdle winner is also a horse that's won a high-quality race over 3 miles. Blue Fashion has never won beyond 2 miles 2 furlongs, Seeyouatmidnight has won over 3 miles, as has Whisper and Jetson. So the key stats have three horses, all at varying prices – we have one near the head of the betting, one in the middle, and one that might be worth checking out at a fancy price: Whisper, Jetson, Seeyouatmidnight.
Conclusion
It's a weird race, but we're not convinced that the form of the horses at the head of the marker, Zarkandar and Saphir du Rheu are anything special. They have question marks of the quality of their wins. However, the one that stands out on form (as well as on the stats), is Whisper. He's coming into the race fresh, after a blow out over fences, and his form over this distance and over hurdles is high-quality. Expect him to run a huge race, and with Barry Geraghty on-board, we've got a great chance at a nice price. Blue Fashion might be a bit of a bolter at a big price, as he's the unknown quantity of the field, and it might be a case of a Nicky Henderson 1-2.
Follow @SBTSportBetting