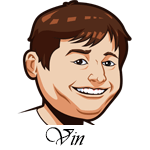 A 1-1 record last time out.
30-21 for the MLB Playoffs, +5.96 Units. 117-92 for the season, +9.51 Units.
The World Series is finally here. This has been a weird season all the way through, but we are getting the two best teams in the regular season in the World Series and it feels like a "real" season with a "real" winner. It's just really short.
The Dodgers are a big favorite tonight and a favorite in the series overall. I think this one is a bit closer than these odds would have you believe, but not so much that I am rushing out to bet the Rays.
The Rays are coming into this one in better shape with the extra day off. Their bullpen has been a lot more reliable thus far with the Dodgers struggling, Blake Treinen especially. While the Rays haven't got much out of Brandon Lowe, Yandy Díaz, and Willy Adames; all guys with 120 wRC+ during the regular season who have barely hit in the postseason.
I'd give the Dodgers the advantage on offense, Rays the advantage in the bullpen, and the starters remain to be seen. Both teams have the big names, but the results have been mixed in the playoffs.
Series Prices:
Tampa Bay Rays +175
Los Angeles Dodgers -205
Series Spread:
Dodgers -1.5 -115
Rays +1.5 -115
Series Correct Score:
Dodgers 4-0 +650
Dodgers 4-1 +400
Dodgers 4-2 +350
Dodgers 4-3 +450
Rays 4-0 +2200
Rays 4-1 +1000
Rays 4-2 +650
Rays 4-3 +550
Once again, thanks to everyone who has made a tip. We really appreciate it and this season has been a ton of fun. The 162-game season can really get to be a slog when you are posting every day, but this short season has been fun the whole way through. I'm excited about the winning record posted and hoping for a strong finish in the World Series.
I am going to be mixing things up for the World Series and posting at least three picks for each game. A side bet, a total bet, and then either a prop or additional bet. Let's go!
Best Odds for MLB:
All tips based on the starting pitchers listed. Tips should be considered void if any pitching changes are made unless otherwise noted. Occasionally the "follower" will be listed as we are betting on who will pitch the bulk of the innings.
Tampa Bay Rays vs. Los Angeles Dodgers Betting Tips:
Rays: Tyler Glasnow 4.08 ERA/3.66 FIP
Dodgers: Clayton Kershaw 2.16 ERA/3.31 FIP
(Game will take place at Global Life Park in Arlington.)
When I first looked at this line I was surprised to see the Dodgers as a -173 favorite, but the system agrees with that assessment wholeheartedly. Glasnow has had his struggles in the playoffs and throughout the year. He's likely to only go about four innings in this one and he's facing the top offense against righties.
Kershaw is the real wild card here, but I have to think that he is going to show up here. While the Rays are strong against lefties and the curveball, I think Kershaw can adjust and take advantage of some of the struggling Rays hitters.
I'm going with the five inning line here because it's the best value and I want to see these bullpens in action.
Bet Dodgers -0.5 (-120) First Five Innings
Bovada Prop Builder Bet: The Dodgers are a big favorite in this game and Kershaw is a key reason behind that. He's averaging 6+ innings per start in the playoffs thus far and I can see that continuing here. He has a huge strikeout rate in the playoffs with a 10.89 K/9 rate. I don't believe in his playoff failings and we haven't seen them this year. I think he comes out strong and the Dodgers get this win.
Bet Clayton Kershaw to have 6+ Strikeouts and LAD to Win -130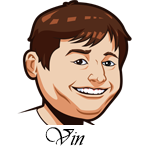 Hey guys.
I spend countless hours per week running this website with Graeme and writing our winning MLB, NBA etc tips. We do this free and don't earn a dime from the site.
However it is a lot of work and to continue we need your support. If you want to show your appreciation for our work or even just a thank you for winning tips, please donate some cash to at least cover our
beer money
! Thanks! Your donations will keep our tips free!
The total on this one is set very low and I'm not quite sure why. We don't know a lot about this ballpark, but we've seen some monster offensive games there this postseason. It's going to be a warmer night and the roof should be open which has been good for offense in the past.
If this line was 8.5 I would be ignoring this one because we just don't know enough about the ballpark, but 7.5? That's an easy over bet for me. This is a 126 wRC+ offense against righties taking on a 121 wRC+ offenese against lefties. The talent is there to get this one over and both teams have hit a lot of homeruns this postseason.
Bet Rays/Dodgers Over 7.5 Runs
Best Sportsbook To Bet MLB:
Register an Account.
All betting odds and props will now be viewable under the event listing.
You can deposit to BetOnline via over 20 different options such as credit card.