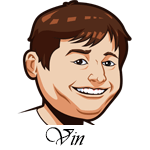 Follow @SBTSportBetting
A 3-0 record last night!
Clayton Kershaw had an outstanding start, the Dodgers jumped all over Glasnow early, and the Dodgers won took the win 8-3.
We took the over of 7.5 which the Dodgers did themselves, the Dodgers F5 -0.5 line, and for Kershaw to have six strikeouts and the Dodgers win. He had eight. A great night all around.
The Rays will send Blake Snell to the mound for game two while the Dodgers are going with Tony Gonsolin in what should be an abbreviated start.
We are once again doing three tips tonight, let's get into it.
Best Odds for MLB:
All tips based on the starting pitchers listed. Tips should be considered void if any pitching changes are made unless otherwise noted. Occasionally the "follower" will be listed as we are betting on who will pitch the bulk of the innings.
Tampa Bay Rays vs. Los Angeles Dodgers Betting Tips:
Rays: Blake Snell 3.24 ERA/4.35 FIP
Dodgers: Tony Gonsolin 2.31 ERA/2.29 FIP
(Game will take place at Global Life Park in Arlington.)
Tony Gonsolin has only made two appearances in the postseason and he has an ugly 9.95 ERA/7.61 FIP. A microscopic sample size of only 6.1 innings, but its not to be dismissed. He had some ugly walk numbers and homeruns in that limited time period, but as you can see his regular season numbers were very good. The Rays are a more human offense against righties with just a 105 wRC+.
Snell had a rougher than usual season himself and that has carried over somewhat to the playoffs. He has a 3.20 ERA/5.43 FIP in his four starts with walks being the big issue. We saw last night how this Dodgers offense can work the walk and I wouldn't be shocked for them to have similar success here. The Dodgers had a 113 wRC+ against righties on the season.
The system sees Snell having some trouble early here and the Dodgers F5 once again looks like a solid bet.
Bet Dodgers -0.5 First 5 Innings (+105)
Bovada Prop Builder Bet: Let's have some fun with this one. The system sees this as being another high scoring game for the Dodgers and that typically means hits so we're going to go with a hits prop here. Who better to do that with than Mookie Betts, the best player in the game and the leadoff hitter for the Dodgers.
He's going to get the plate appearances, it just matters what he does with them. I think he can end with at least two hits here and the price is right.
Bet Mookie Betts 2+ hits (+175)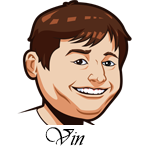 Hey guys.
I spend countless hours per week running this website with Graeme and writing our winning MLB, NBA etc tips. We do this free and don't earn a dime from the site.
However it is a lot of work and to continue we need your support. If you want to show your appreciation for our work or even just a thank you for winning tips, please donate some cash to at least cover our
beer money
! Thanks! Your donations will keep our tips free!
The total on this one is set at eight runs and that once again seems low as the system is predicting 9+ runs. Gonsolin had his struggles in the playoffs, Snell has a really tough match-up, and the Dodgers looked hot yesterday.
I don't have great feelings about either of the starters today and the bullpens are shaky enough that I think we can easily hit the over here.
Best Sportsbook To Bet MLB:
Register an Account.
All betting odds and props will now be viewable under the event listing.
You can deposit to BetOnline via over 20 different options such as credit card.
Follow @SBTSportBetting