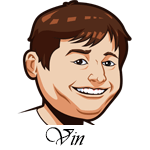 A 1-2 record last time and the Dodgers are now one win away from becoming champions.
Game 5 was the first game of the series to miss the over as the Dodgers won 4-2. There were definitely opportunities on both sides, but the bullpens performed well down the stretch of this one.
The Dodgers head into tonight as a -131 favorite as they send Tony Gonsolin to the mound against Blake Snell and the Rays at +111. The total on this game is set at eight runs.
Will the Dodgers close it out? Or do we have Game 7 to look forward to? Let's find out.
Best Odds for MLB:
All tips based on the starting pitchers listed. Tips should be considered void if any pitching changes are made unless otherwise noted. Occasionally the "follower" will be listed as we are betting on who will pitch the bulk of the innings.
Tampa Bay Rays vs. Los Angeles Dodgers Betting Tips:
Rays: Blake Snell 3.24 ERA/4.35 FIP
Dodgers: Tony Gonsolin 2.31 ERA/2.29 FIP
(Game will take place at Global Life Park in Arlington.)
Blake Snell had a great, but short start in game two where he allowed two runs and struck out nine batters en route to a Rays win in that game. While Gonsolin served as the opener for game two, he is said to be a traditional starter for this one and will preesumably have a longer leash.
In the battle of the starters, you have to go with the Rays. Snell has huge strikeout stuff and we haven't seen the Dodgers trust Gonsolin at all in this postseason. For the first five innings, I have to go with the Rays.
Bet Rays -105 (First 5 Innings)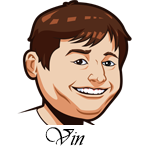 Hey guys.
I spend countless hours per week running this website with Graeme and writing our winning MLB, NBA etc tips. We do this free and don't earn a dime from the site.
However it is a lot of work and to continue we need your support. If you want to show your appreciation for our work or even just a thank you for winning tips, please donate some cash to at least cover our
beer money
! Thanks! Your donations will keep our tips free!
However, this game feels like it will be a return to the run scoring madness that we saw earlier in the series. Snell is unlucky to go past the fifth unless he is really dealing while who knows what we get out of Gonsolin. He has the stuff as he showed in the regular season, but the Rays offense should be aggressive tonight.
I see no choice, but to once again go with the over in this game. The total is set at just eight runs and the system is predicting 9+. I'm all over that one.
Bet Rays/Dodger Over 8 Runs (-120)
I am going to forgo the props today because I've honestly stunk at them so far. If you're looking for one, how about Blake Snell 8+ strikeouts at +141? That seems like a good number.
Instead, I am going to pick a winner here.
I am not convinced that the Rays are going to get this done. The Dodgers have the better offense and, more than that, they have hitters who are performing well right now. Corey Seager is a beast, Muncy is hitting them out, Betts has been up-and-down but is due for an up, and they are just stronger 1-9. Almost like they are super rich and spend more money on their team or something.
The Rays can get this one done, but I just don't think they will. The Dodgers can throw a lot at them here and it is ultimately going to prove to be too much.
Best Sportsbook To Bet MLB:
Register an Account.
All betting odds and props will now be viewable under the event listing.
You can deposit to BetOnline via over 20 different options such as credit card.