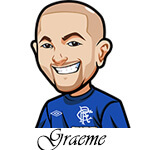 Follow @SBTSportBetting


[Get Exclusive Tips on our Patreon, Ad-Free
]
This Sunday night it's WWE Summerslam 2016, and it should be a good show.
Not sure what the headliner will be but that's a good thing – having two potential main events that could headline the show. Hell – three if they throw a curveball and put Ambrose vs Ziggler as the main – which they won't.
The two main matches are Finn Balor vs Seth Rollins and Brock Lesnar vs Randy Orton. However it's a card with a lot of potential – Rusev and Reigns are two hard workers and you know they'll want to steal the show. Similar for Sheamus and Cesaro. Cena vs AJ Styles you have to expect something special there.
Either way it's going to be a good show.
Now just a quick note about the betting odds – I posted my tips a few days ago at my own website BetWWE.com and that's the betting odds I had then, and the betting tips I've went with in this article. Unfortunately since posting those the odds have changed for a few of them.
So if there are any Summerslam tips you're not sure of due to the odds just ask me below in the comments and I'll be happy to answer. I may not be around Sunday to answer however as I like to avoid the odds when the smart money comes in due to spoilers.
AJ Styles (1/4 unit). I've been burned strongly by John Cena in the past, hence only the quarter unit bet. There's been so many matches where you think the other guy HAS to win and Cena wins again. Cena is apparently leaving soon again for a period and it just makes sense that AJ wins especially with Ambrose vs AJ Styles a potential feud. I can't advice betting more than a 1/4 unit on it though.
The Miz (1/2 unit): The Miz act with Maryse has been tremendous since she came back but a large part of it is due to that title belt. I just can't see him losing it here.
Cesaro: Going with pretty standard best of 7 booking here. The face will go over first, then the heel wins the next three. It's really a 50/50 one so take the underdog here.
Anderson/Gallows: A good price on the Club to win. Really seems like it'll happen. New Day this time out are Kofi and Xavier. With no Big E it seems the perfect excuse to have them lose – now they have set that longest reigning record.
Roman Reigns (1/2 unit): I love the value on Reigns here. WWE aren't giving up on him by any means and there's a good enough chance they put him over here that it's worth the bet.
JeriKO (1/4 unit): I like the value here. I see this one was bet down like crazy when I got on it it was +550 so I might stay away or even bet the other side in that case to be honest.
Seth Rollins (1/4 unit): I can't see WWE being too happy with the reactions after RAW and the Demon King. Everyone seems convinced Finn wins but I'm not sure if he still has that rocket strapped to him.
Charlotte: Great price and easy value.
Follow @SBTSportBetting