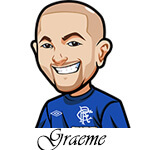 Follow @SBTSportBetting
It's that time of year again – WWE Wrestlemania 33 is upon us, and I'm here to provide WWE Wrestlemania Bets for you all.
Well – with the help of Scott of course, our resident WWE expert.
I always get asked – wait you can bet on WWE? – and the answer is always yes you can.
The sportsbook we recommend for betting on Wrestlemania is 888 (Americans try BetOnline). They offer the best odds and the best options and most importantly are the most trustworthy.
See – trust is important because you never know when there'll be an issue with a match. Sometimes there will be an in-ring finish then it will be overruled and the match restarted for example – and some sportsbooks will settle that one based on what benefits them the most.
That's why it's recommended to go with the most popular one – 888 (Americans try BetOnline).
Alright on with the Wrestlemania 33 Betting Picks.
Notable Upcoming Bets:
Bray Wyatt To Win. I don't see this feud ending at Wrestlemania and Randy Orton is the type of guy that doesn't need the title belt while Wyatt does. I can see why Ortons the favourite but I do think there's value in Wyatt at +180.
The Undertaker To Win. If you follow wrestling even a little you'll know why Roman Reigns is the favourite. But I still think there's a chance Taker takes this one. Hell who knows maybe WWE will do it to try and make him over with the smart fans – for doing the job. Either way at the odds Taker is at at 888 (Americans try BetOnline) it's well worth a bet.
HHH to win. It's HHH. He beat Brock Lesnar during the beginnings of his return to WWE. He beat Sting. He's a big underdog and I've got to bet on him here.
Field Against Bayley. Bayley has been booked very poorly in the WWE – even when she won the title. They haven't booked her strong or protected her and I feel Charlotte is a strong contender here. Either way I will be surprised if Bayley retains.
Dean Ambrose To Win. Just a small quarter unit bet on Ambrose to beat Corbin. Not super confident on this as WWE see a lot in Corbin apparently but I could see Ambrose winning enough to make this one have value.
The Field vs Strowman. I can see why he is the favourite but the field are +320 at 888 (Americans try BetOnline) and that's a hell of a steal in my opinion considering this one is ripe for an upset. Plus WWE aren't protecting Strowman like we thought what with that loss to Reigns.
Smackdown Womens Championship. I think there could be a surprise in Bliss retaining and I've bet on her at big odds but I've also bet on the field vs Naomi. Not convinced on Naomi like the public seem to be.
Austin Aries to win. Only a quarter unit on Aries but I coulds ee a surprise victory for him over Neville.
That's my Wrestlemania 33 bets. Bet today at .
Follow @SBTSportBetting