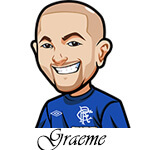 Follow @SBTSportBetting


[Get Exclusive Tips on our Patreon, Ad-Free
]
A bookie (sometimes called bookmaker or even turf accountant) is a person, or a group of people, who takes bets at odds that have been agreed upon by the people involved, most focus mainly on sports. Their aim is to shift the odds in their favor, to make money off the people that they are taking bets from in a number of ways. They can have a point spread or changing the odds to benefit them. They also try to gather bets spread evenly to cover all possible outcomes, or to get the bets that are placed to be proportional to the odds.
During the 1994 Singer World Series tournament, Mark Waugh was approached by an Indian man who told him his name was "John", with no surname. He wanted information about pitch, weather, and specific information about how the teams would adapt to weather conditions, and in exchange for these details, he would pay Waugh $4,000. He received money until the end of Australian's summer in 1995. It is through Waugh that "John" was introduced to Shane Warne. They kept their meetings with John to themselves, leaving their team out of it due to the fact that they thought their team would not approve their dealings with a bookie. And they also felt that their dealings with said bookie did not interfere with their play (or their team's chances in the tournament) on the field. Warne talked to John three times, and Waugh kept on giving information about weather to him.
"John the Bookmaker" (sometimes referred to as simply "John") is a man, who in 1994 and 1995 paid two cricket players from Australia (Shane Warne and Mark Waugh) to give him important information pertaining to the condition of the pitches and weather.
Depending on the weather, the pitch could be better for the bowler, but other times will be better for the batter. Sometimes the field conditions are fickle and could change during the game. Therefore, it is important, when gambling on cricket, to know these things. You would need to know such things like, what players may be used, how would the team respond and plan based on the weather, some players's skills are different suited to these changing conditions.
The players did not give out any information about more specific things pertaining to specific strategies, or what the teams might do in adapting to the conditions on the field.
Another scandal involving cricket happened in the 1990s, and the Australian Cricket Board decided that it would be enough to simply to deal with it in private and bury the scandal. Warne and Waugh had accused a Pakistani captain Malik of losing matches in exchange for money. This scandal, and their involvement was not found out until three years later, after the ACB reported it to the ICC (International Cricket Council). At the time, they were fined, in private, after they admitted to what is now Cricket Australia. The two players, and the ACB got a lot of flak from both the press and public for covering up the problem instead of dealing with it. Waugh's first at-bat after the news broke, was met with hostility.
The Pakistan cricket league was rife with controversy due to their own corruption inside cricket and they called Waugh and Wanre to testify to try to put a stop to it. They said that any of the games they were bribed to play badly in were games that they did very well in.
In the first half of 1995, parts of their interactions with so-called John started to leak out to the media. It came to light that a third player, Tim May, was bribed by a Pakistani player (who was later identified as Saleem Malik) to throw matches while Australia was touring the country in late 1994, after the Singer Trophy.
The media's talking about bookies talking to cricketeers got the ACB interested in seeing if there were any players talking to bookies; they launched a private investigation into the matter. A journalist received an anonymous letter that said Waugh and Warne were supplying details for money. The two would write out their admissions. For their parts in the scandal, they were fined A $10,000 (Waugh) and A$8,000 (Warne), at the time these were the biggest fines given to any cricket player.
Follow @SBTSportBetting