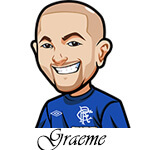 Follow @SBTSportBetting


[Get Exclusive Tips on our Patreon, Ad-Free
]
Collusion is a business term that means owners of different companies working together and taking certain steps to keep the salaries of workers low to make sure they (the owners) make more money. In baseball, collusion includes owners working with each other to make sure that competitive bidding or players jointly negotiating with the owners does not happen. There have been at least eight different allegations of collusion being put together.
How it started
Collusion in baseball has been referred in the past as a "gentleman's agreement". At the end of the baseball season in 1918, in an effort to keep the player salaries low, the owners released all players from the contracts (especially the non-guaranteed contracts). There was a "gentleman's agreement" that an owner would not sign the other team's players.
Before the 1966 baseball season, two of the Dodgers's star pitchers, Don Drysdale and Sandy Koufax, decided to hold joint negotiations with the team. Both pitchers were vital to the Dodgers winning the World Series the previous season. They would definitely be needed if the Dodgers wanted to go to another. The two players signed, at the time at least, the biggest contracts that baseball had ever seen. Both signed for one year deals; Drysdale was set to make $110,000 and Koufax was set to make $125,000. The other owners did not like this deal as they felt it might lead to other players doing the same thing, and it would drive up the amount players would ask for in future contracts in baseball.
The first Collective Bargaining Agreement was being negotiated in 1968 by Marvin Miller, the union leader with team owners. Owners wanted to ban all joint negotiations with players, and Miller wanted to ban all joint negotiations with the players. Every CBA since then has had the words players should not act with players and clubs shall not act with other clubs.
Before the 1986 season, Peter Ueberroth, Commissioner, wanted owners to agree not to compete with each other over different free agents. The plan was to drive the length and salaries down by any means they could, and would force players to stay with their team for little or no raise in pay. That or to have the team say they were not interested in their services. It would later come out that owners wanted to keep the contracts down to two years for pitchers, three years for position players.
Collusion Allegation 1
The 1985 offseason was a strange one for free agent players. Players who should have been big signings for new teams found that other teams did not want to sign them, forcing them to stay with their current teams. There were 35 free agents at the time, only four would change teams after being told their old team did not want them any more.
It was a time where star players were not getting any offers from other teams. The Yankees had offered Carlton Fisk a contract, but it was withdrawn after the chairman of the White Sox, Jerry Reinsdorf, had called the Yankees owner, George Steinbrenner. Rosters were cut down from 25 players to only 24. Late in 1985, the player's agents thought something weird was going on, and told the MLBPA's president Donald Fehr about it. In early 1986, The MLBPA filed the first grievance (called Collusion I).
Collusion Allegation 1 Outcome: Thomas Roberts was the arbitrator in this case, and was based on the CBA that was signed in 1977 that said the players would not work with players and the owners would not work with owners. Roberts ruled in favor of the players stating that the owners violated the CBA to limit what the players could do in free agency, determining that the owners owed the players $10.5 million.
It was found that players could try again to try and offer to play for any team and not lose their current contract. These were called new look free agents. One of these players was Kirk Gibson, who signed with the Dodgers for three years, 4.5 million dollars.
Collusion Allegation 2
After the 1986 season, the free agent market did not get much better. There were no takers for the elite free agents. They had to wait until after April to re-sign with their old clubs. Once again, only four players had changed teams this time. Most of the free agents only signed one year contracts. Three-quarters of which, stayed with their teams.
Average free agent salary plummeted sixteen percent, while at the same time, the MLB reported revenues were rising fifteen percent. Since the beginning of free agency, salaries that free agents were seeing were starting to decline.
Another grievance (Collusion II) was filed in early 1987. During this whole thing, Commissioner Ueberroth demanded that owners keep him informed personally if they planned to offer a player more than three years on a contract.
Collusion Allegation 2 Outcome: In late 1989, arbitrator George Nicolau led proceedings over Collusion 2. He would later find in favor of the players. Nicolau found that the damages were over 35 million dollars worth.
Collusion Allegation 32>
After the first rulings in the first two collusion cases, the owners decided it was time to change the way they went about conspiring with one another. It was then that they put together what they called an information bank to pass information back and forth to one another about the offers that were being made to certain players. The MLBPA filed yet another grievance in early 1988.
Collusion Allegation 3 Outcome: Collusion 3 damages were well over sixty million dollars. Owners would also have to make good on losses on multi-year contracts and any bonuses that players lost out on.
Continuing Impact of Collusion
Final settlement for the three collusion case was reached in late 1990, and totaled $280 million under a Global Settlement Agreement that was reached by the MLBPA and owners.
Faye Vincent and Marvin Miller said that the owners's behavior was essentially fixing games and even pennant races. Vincent would also blame labor problems in the early 1990s and later strike on the owners ripping off the players. The way Vincent handled the cases made the owners angry and gave Vincent's successor, Bud Selig the support that he needed to become the next commissioner of baseball.
Since these three collusion cases, there have been further cases. Players do fairly well in collusion cases; with arbitrators finding in their favor every time.
Two examples of further collusion involve the off season after the 2002 and 2003 seasons. And another in 2005 when Fay Vincent claimed that baseball had added four more teams (Marlins, Devil Rays, Rockies, and Diamondbacks) to the MLB to pay damages from the first three collusion cases. He stated that the MLB used revenues from what the four expansion teams made in order to pay the damages. He said that the teams were held back, monetarily speaking, by these damages being paid back.
Follow @SBTSportBetting