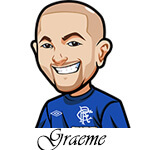 Follow @SBTSportBetting


[Get Exclusive Tips on our Patreon, Ad-Free
]
In June of 1876, Jim Devlin got a message saying that his teammate George Bechtel, knew of a way that he could make five hundred dollars. There was a catch that came with this, however, Devlin would have to throw that day's game. Louisville found out about the wire and Bechtel was banned.
The vice president of the Grays got found out about the team throwing games through two telegrams he received. He demanded that Devlin confess after a couple of losses. George Hall would spill the beans before Devlin and said that Devlin and Nichols were involved. Bill Craver, who had nothing to do with fixing games, was banned as well due to the fact that he did not cooperate with the authorities over the course of their investigation.
How it started
George Bechtel and Bill Craver were traded to the 1875 Athletics to take the places of Wes Fisler and Dave Eggler who had just been injured; this was in return for fifteen hundred dollars. This was only a cash grab, and the Centennials folded shortly after.
The Grays had a good record in August of 1877, with just fifteen games left they had won 27 of forty games. They would go on and play terribly, at one point they lost eight straight.
A game played in mid-August 1877, Louisville lost against Boston 6-1, led to growing suspicions because of Devlin striking out four times and Craver struck out looking with tying runs on base.
Third baseman Bill Hague had a boil under his throwing arm and had to sit out the rest of the season. George Hall said the team should pick up Al Nichols, who was a teammate of his when the pair were with the Mutuals. The three players, Hall, Nichols, and Craver, started committing more and more errors. It got to the point where the owner Charles Chase became suspicious, and even more so when he saw that Nichols was still playing everyday, while Hague's boil was healed.
After two losses, losses that were predicted in two telegrams Chase received, players for the Grays were seen wearing new clothes and jewelry. He wanted Hall, or Devlin, or Nichols to confess to what was going on. Hall, thinking that Devlin had confessed, confessed himself, and at the same time, implicating Devlin and Nichols. Nichols, it was claimed by George Hall, was the one who was in contact with the gamblers, but all were to blame for throwing games.
Chase wanted to see all telegrams that the players were sending and getting. They proved that players were in contact with gamblers. The three were kicked off the time for conspiring to sell games, selling games, and tampering with players. Craver was expelled for suspicious play and not obeying orders of general misconduct. There was no proof that he had taken part this time in throwing games. A combination of Craver's past offenses and refusing to cooperate were plenty to get him expelled.
Bill Craver was implicated because of previous gambling and insubordination that he had committed as a member of the Chicago White Stockings in 1870, which had gotten him expelled from the team. He was the only player who did not allow the team to read his telegrams.
Repercussions
Players expelled from a club needed an agreement from every single league member. This ended Craver's career, as well as Nichols, Hall, and Devlin's. However, Shafer was allowed to keep playing, even though he was in on the fix and did not report it to authorities.
Some in the media thought that this would mark the end of the new league and professional baseball. The National League would live on, the Grays did not get a third baseball season. Not only were three players behind a nasty gambling scandal, but the team lost two thousand dollars, which at the time was quite a lot of money.
Directors for the Greys said they would not be fielding a team the next year, meaning the franchise was finished.
Louisville would get another franchise in 1882 when a team called the Eclipse became a member of the American Association. They would win a pennant in 1890, playing under the Louisville Colonels name. The Colonels would not be around long enough to see the turn of the century.
Both Devlin and Craver became cops.
Follow @SBTSportBetting