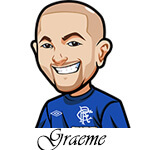 Follow @SBTSportBetting


[Get Exclusive Tips on our Patreon, Ad-Free
]
Jim Devlin the ace pitcher for the Louisville Grays was involved and implicated in the gambling scandal that shook the baseball world in 1877. It put a hurt on Louisville having a baseball team, or really any professional team for that matter after this scandal. Devlin and three other teammates, were accused of throwing some league games and three exhibition games. The four players were banned for life from playing in Major League Baseball.
How it started
In June 1876, Grays right fielder, George Bechtel (a player who was suspended for crookedness in the most recent game the Grays played against the Mutuals) got into further trouble when Jim Devlin showed the manager of the Grays a telegram. The telegram showed that Bechtel told Devlin he could make money if he was willing to throw the next game. Devlin turned Bechtel in because he was confident in his pitching capabilities, he wanted to be distanced from gambling, and did not want to compromise himself or the reputation that he had built.
Devlin pitched the Grays to first place in the National League. He was the only pitcher they had, and was on the precipice of being a big star. All things were pointing towards Devlin and the Grays going for the pennant. During this streak, he pitched an insane amount of innings. A record that will never be approached ever again; as he pitched in every inning (559 innings) for the Grays that season. He had a record of 35-25-1 in 61 games pitched.
Louisville traveled to Boston to play, in mid-August; the Grays had first place, but would lose the game 6-1 in very suspicious fashion. Bill Craver struck out with the bat still on his shoulder, with tying runs on base, and Devlin struck out four times. On September 6, the Grays lost in Cincinnati 1-0; Devlin and George Hall had agreed just the previous day to throw the game in order to make $25 a piece.
The road trip the Grays had gone on had not yielded the results it should have. The club lost seven straight games due to bonehead plays and poor pitching, which was most unusual. The Grays would lose their lead to Boston, but would finish second, trailing by three. Some of the Grays would spend their money on jewels and new clothes; they could also be seen dining at the top and exclusive restaurants.
Suspicions increased when the Grays started doing well in post-season exhibition matches, and when Al Nichols was discovered, by the Louisville Courier-Journal to have been receiving a lot of telegrams. It was then that Charles Chase, who had not taken seriously previous telegrams telling him of gambling going on on his team, started to investigate matters.
Chase wanted to inspect players's telegrams, during his team's losing. Bill Craver, shortstop, was the only player who did not agree, and cited not being paid very much.
When question by Chase, Devlin and Hall both said that they had in fact thrown non-league games and threw Al Nichols and Bill Craver under the bus. Devlin, after relentless questioning from Chase, admitted to selling games to gamblers. Devlin would say that he was not paid enough by the Grays, and the gamblers for his problem. The owners of the club, Devlin said, did not pay an honest wage and was driven into the arms of gamblers.
By admitting his guilt, he was expelled from the team, like the other players. Craver was expelled, partly due to previous gambling (which led to him being guilty by association), but also because of a failure on his part to cooperate.
Repercussions
National League president William Hulbert, decided to take a stand on gambling, and immediately banned the four: Craver, Hall, Devlin, and Nichols for life. Craver, who had no evidence of gambling against him, appealed. Devlin would go on to appeal for the rest of his life, and would contact Harry Wright, a friend and manager, for help. Hulbert did not waver and the four never played in the majors ever again.
Devlin became a patrolman, after his playing days, for the Philadelphia police department. In late 1883, Devlin died, nearly broke from gambling debts. He died just six years after his playing days were over, at the age of 34. He died of typhoid pneumonia that was complicated by acute alcoholism; he died at his home in Philadelphia, Pennsylvania.
Follow @SBTSportBetting