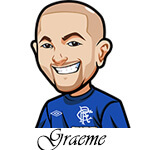 Follow @SBTSportBetting


[Get Exclusive Tips on our Patreon, Ad-Free
]
The Pittsburgh problem was a drug abuse scandal that rocked the baseball team Pittsburgh Pirates in 1985. It uncovered widespread drug use among professional baseball players. The Pittsburgh drug trial led to a Major League Baseball cocaine scandal. Members of the Pittsburgh Pirates testified in a grand jury that led to the convictions to drug dealers and penalties for players.
How did The Problem Transpire?
Major-League players had previously been busted for drug use. A few years before the Pittsburgh drug trials, four players in Kansas City were convicted for attempting to buy cocaine. They were sentenced to three months in prison each. The rate of use among Pittsburgh Pirates team was enormous. It was estimated that two thirds of the 25 man roaster were cocaine users. Authorities had to step in.
The FBI paid a visit to the team in 1984 to interview Rod Scurry. He had been taken to rehab by the team after he was found to have broken a hotel room television set in to pieces claiming that snakes lived in it. He was obviously in a state of paranoia and hallucinations. Information about the incident had leaked. After the Scurry interview, the FBI had a list of professional baseball players who were using cocaine and the drug dealers who were selling to them.
Players were summoned to testify in a grand jury against seven men indicted for supplying drugs to the players. For their testimony, they were offered immunity from prosecution. The trial was heavily covered in the media given the high public profile nature of the Pirates at the time.
The players provided jaw dropping information in much detail. Keith Hernandez who played for the New York Mets at the time, also the 1979 NL Most Valuable Player said that close to 40% of players in major leagues were cocaine users and that he had used coke for three years. He also described how the drugs affected him in an incident that he woke up shivering, with a bloody nose and sudden weight loss.
Tim Raines of the Montreal Expos revealed that he stashed cocaine in the pocket of his kit pants during games. John Milner testified that in 1980, he purchased coke in a bathroom stall at the Three Rivers Stadium. He also told the court that liquid amphetamines were regularly left in players' lockers.
Testimony also showed that Rod Scurry once went looking for cocaine during the innings of a Pirates game. The Pittsburgh Pirates mascot, the Pirate Parrot, Kevin Koch, was mentioned as being a user and also supplying the players with the drugs. Drug use was happening at the clubhouse and locker rooms where players went before and after games.
In the ruling, Curtis Strong and Dale Schiffman were convicted to 12 years each. However, they only served two years each. Five other small time dealers-Shelby Greer, Thomas P. Balzer, Kevin M. Connolly, Jeffrey L. Mosco and Robert W. "Rav" McCue were also convicted. For the players, they got off easy despite confessing to rampant illegal drug use.
Commissioner Peter Ueberoth suspended seven players: Joaquín Andújar, Dale Berra, Enos Cabell, Keith Hernandez, Jeffrey Leonard, Dave Parker and Lonnie Smith for a full season, and four: Al Holland, Lee Lacy, Lary Sorensen and Claudell Washington for 60 days.
All the sentences were however commuted and the players allowed to continue with the season if they donated a small percentage of their salary (less than 10%) to drug fight related causes and devote time to community service. The baseball players union rejected Commissioner Peter Ueberoth proposal of random drug testing to players. Players would choose whether to be part of the testing.
Aftermath of the Pittsburgh Problem
It was controversial that all the players got away with easy penalties while the small time dealers got to do time. However, it was law enforcement policy then to go after dealers rather than users. The war on drugs was focused on suppliers. In 1987, commissioner Ueberoth said that drug use among pro baseball players had been eliminated.
However, many disagreed as players refused random drug tests. Many agree that drug use still goes on to date. Some of the players recovered and sprung back to their careers while others like Rod Scurry, who died from a drug related heart attack, continued to wallow in drug abuse.
Follow @SBTSportBetting