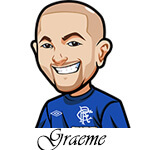 The 4 teams that make up Group C are Columbia, Greece, Ivory Coast and Japan. The favourites for the groups are Colombia, followed by Ivory Coast and Japan, with Greece the underdogs in the group.
Personally I think Greece are slightly underrated considering their defense – but they ARE playing some real tricky teams that can unlock the defense. Their biggest test starts on June 14th, 2014 when they kick off Group C against Colombia.
Colombia scored goals for fun in qualification, while Greece….well, they were Greece. In 10 games they scored just 12 goals, yet conceded just 4 goals.
This game is quite fascinating really. You've got a team who are fantastic defensively, against a team who attack like crazy. This could be a really good game – or it could be one of those Greece games where you just want to die. Then they launch their only attack of the match and score and you are too busy laughing to want to kill yourself anymore.
Greece vs Colombia Betting Odds:
Colombia To Win: 4/5
Draw: 12/5
Greece To Win: 15/4
Over 2.5 Goals: 17/10
Under 2.5 Goals: 4/9
The best odds for Colombia vs Greece .
Greece vs Colombia Betting Tips:
Despite being the underdogs to win the group, Greece are garnering some respect here. No surprise really – everyone knows their ability to strangle a game.
It should be an interesting one. Colombia are actually pretty sound defensively as well – they can be very well disciplined at times.
Losing Falcao is sad – but he will be missed more in the latter stages I believe, not in this group. Colombia still have a lot of options for scoring, and you can bank on Gutierrez, Martinez AND Rodriguez all being up there with plenty of shots.
I like Colombia to break the Greeks down. You have to figure climate will be a factor here, and the Colombians will obviously be used to it. They don't need it – but I think that's going to help, and the heat is going to push pressure the Greece that much more.
I'm staying away from the Over/Under on this one. All signs point to Under 2.5 goals, and even our computer simulations recommend that – but the price of 4/9 means there is no value there.
Instead I am going to go with Colombia to win. The system feels that is a fair price – although it recommends just to win, nothing crazy like Colombia-Colombia or anything like that.
Bet Columbia to beat Greece.
Colombia vs Greece Betting Props:
The only betting prop that is recommended is for either team to win 1-0.
There is value in both of them. Colombia are 4/1 odds to win 1-0, while Greece are 15/2 odds to win 1-0.
As I recommended Colombia to win 1-0, I'd probably lean towards that. I personally won't be betting it though – I think with Falcao out we do still need to wait and see just how it affects them creatively. Plus the climate – everyone keeps talking about it – COULD be an issue so we don't know how sturdy the Greek defense is.
I would be able to argue 1-0 on either team.