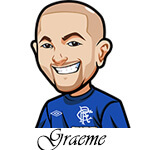 Group H in the World Cup proves to be an interesting one.
It features Algeria, Belgium, Russia and South Korea. Belgium looked great in Group A in the qualifiers, as they won the group winning 8 games, drawing 2 and losing 0. They conceded just 4 goal total as well, and this was a tough, tough group. Croatia and Serbia are both great opposition, and Scotland and Wales can cause problems for anyone. Even Macedonia are a tough opposition, as they proved by beating Serbia and Wales.
Russia won Group F which featured Portugal. Everyone else in that group was generally easy opposition yet Russia lost twice away to Northern Ireland and Portugal. Algeria were CAF Third Round winners – scraping through against Burkina Faso, and South Korea scraped through in the runners up spot on goal difference in the AFC fourth round.
This is the most obvious two team group throughout the World Cup. So it comes down to who will do better – Belgium or Russia.
World Cup 2014 Group H Betting Odds:
To Win: Algeria 28/1, Belgium 4/6, Russia 11/5, South Korea 7/1.
To Qualify: Algeria 5/1, Belgium 1/6, Russia 2/5, South Korea 7/4.
World Cup 2014 Group H Betting Tips:
As I said – this is a two team group.
Take Algeria and South Korea completely out of the equation for winning it. Although honestly I don't rate the South Koreans at all. They are 2/1 to be bottom of the group that's where the 2/1 betting odds are and I honestly believe that's a steal.
Winning the group is the tricky one. I see Russia however attempting to grind out the results. They will do that against South Korea as well as Algeria, but I think they will encounter problems with Belgium.
Belgium are excellent at unlocking defenses. I've always felt the Belgians are a tad overrated by some – but I like them to do the business here. We have a lot of young players who are on form in their domestic leagues, and they are coming in with a lot of confidence. As I said above – their UEFA Group was quite a difficult one, yet they navigated it easy enough. And believe me I'm Scottish – I watched every game in that group, and it was impressive how well the Belgiums did.
So I'm going with a forecast of Belgium to win the group and Russia 2nd. There's just no good odds on the Russians qualifying.
In saying that – I don't absolutely hate 11/5 in the Russia odds to win. It's possible they will force a stalemate with Belgium – but the issue is goal difference, and I can't see the Russians scoring a lot of goals against Algeria or South Korea. More likely they will simply shut up shop and hope for the best.